'Roswell' Reboot Officially Gets Pilot Order From the CW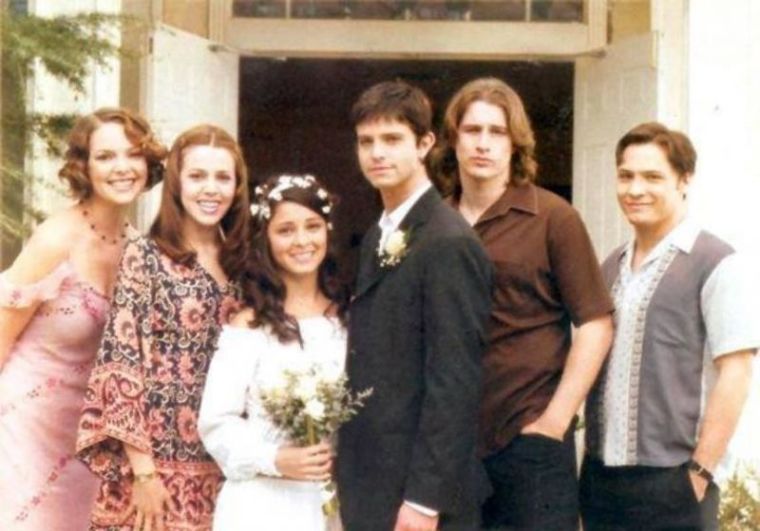 "Roswell" is heading to the small screen soon.
The classic series has been given the reboot treatment and a pilot order at The CW, reports confirmed. Starring Shiri Appleby, Katherine Heigl, Jason Behr, Brendan Fehr, Majandra Delfino, Colin Hanks and Nick Wechsler, the original series centered on alien phenomena in Roswell, New Mexico. It ran for three years, from 1999 until 2002. The upcoming revival will focus on issues of immigration.
Based on the project's logline, it would follow a young woman who is forced to return to her hometown of Roswell, New Mexico because of her undocumented immigrant parents. While in the city, she learns that her teenage crush is now working as a police officer. Things take a shocking turn when she discovers he is an alien who has been hiding his unearthly abilities since he was born.
"She protects his secret as the two reconnect and begin to investigate his origins, but when a violent attack and long-standing government cover-up point to a greater alien presence on Earth, the politics of fear and hatred threaten to expose him and destroy their deepening romance," reads an excerpt from the show's description.
The reboot joins six other recently announced standalone pilots ordered by The CW this season. The list includes an adaptation of Iva-Marie Palmer's book titled "The End of the World as We Know It," a dysfunctional family dramedy titled "Playing Dead," a drama based on Carl Hiaasen's novel titled "Skinny Dip," mystery thriller "In the Dark," and a sports drama produced by Greg Berlanti and his husband Robbie Rogers titled "Spencer."
As previously reported, the premium cabler is already developing a "Charmed" reboot, Ben Stiller's "Dead Inside" and the "Supernatural" spinoff titled "Wayward Sisters."
The CW has yet to announce a premiere date for the still-untitled "Roswell" reboot.