Salma Hayek Calls Out Donald Trump For Confusing 9/11 With 7/11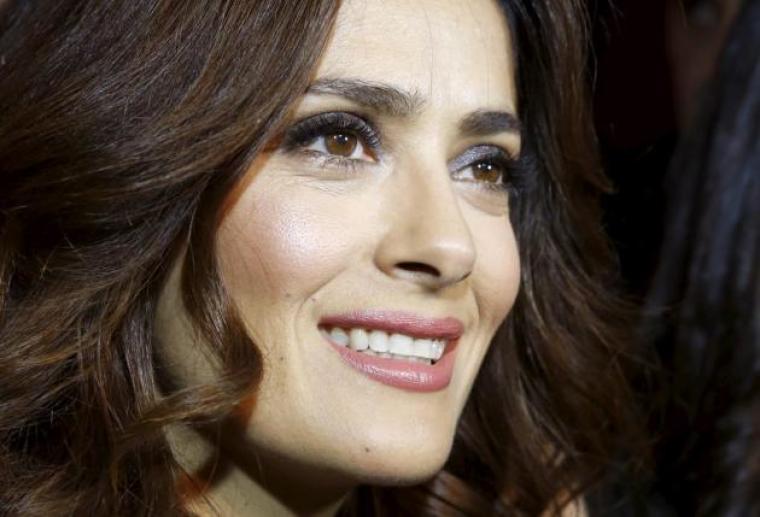 Actress and known Hillary Clinton supporter Salma Hayek called out Republican presidential candidate Donald Trump for confusing the name of a convenience store chain with the historic 9/11 Twin Tower attacks. She did so on Twitter, with her tweet that also mocked Trump's racist views. She tweeted on April 19: "I am a dyslexic Mexican and English is my second language, however even I do not confuse 7/11 with 9/11. #DonaldTrump."
According to a report in US Weekly, her tweet came after Trump's faux pas during a rally in Buffalo, New York, as he was addressing his supporters about the 2001 terrorist attacks which have been known as 9/11. In his speech, he said: "I wrote this out, and it's very close to my heart because I was down there and I watched our police and our firemen down at 7/11, down at the World Trade Center right after it came down. And I saw the greatest people I've ever seen in action."
Hayek has been a staunch and vocal supporter of Democratic presidential candidate Hillary Clinton. In a separate tweet, she posted a photo of her talking to Hillary with a caption: "Catching up w/ Hillary Clinton, @Gallup's most admired woman 18x." Her tweet hitting Trump, according to a News.au.com report, was retweeted more than 15,000 times.
Trump has not responded to Hayek and others who have called him out on his faux pas. He instead concentrated on convincing voters to vote for him at the New York primary, which he won. Trump has been leading the race for the Republican presidential nomination, and according to Reuters, his recent NY win is a sign that he is "tightening his grip" on getting the nomination.
Trump has been quite the controversial Presidential candidate, as he has been caught on tape making racist and sexist comments, and other comments that are alarming even to the Republican establishment.