Samsung Galaxy S6 Release Date Scheduled for March 1, 2015?
Samsung Galaxy S6 Release Date Scheduled for March 1, 2015?
After a long time waiting, Samsung Galaxy S6 is reportedly ready for launching and is scheduled to make its official appearance at the upcoming Mobile World Congress 2015 in Barcelona on March 1.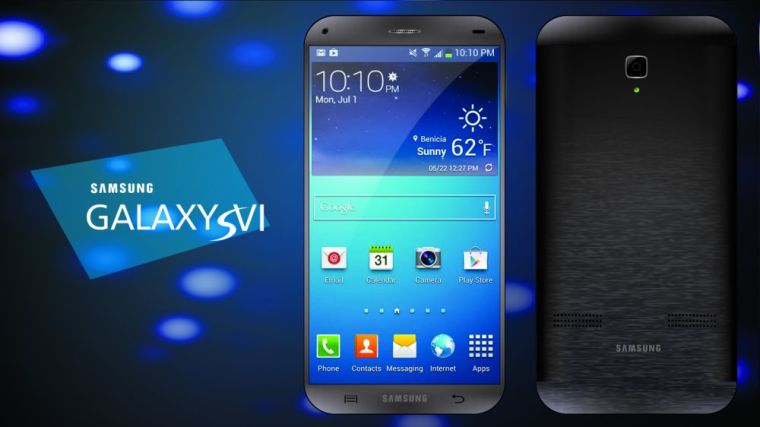 On Tuesday, Samsung sent out media invites for a press event that will be held at the upcoming MWC inSpain. Called "Samsung Galaxy Unpacked 2015," Samsung is most likely ready to finally unveil its next flagship phone.
Samsung also released a teaser image to news outlets to go along with the invite and it featured the words "WHAT's NEXT" and also seemed to be showing what could be a device that curved. It is unknown as of yet if it's for the Galaxy S6, or if it's another Edge Display or another variant phone.
As for what to expect with the Galaxy S6, Samsung is keeping mum on the exact details of the event and is holding tight to information about the phone's specs. However, supposed evidence that was recently discovered seemed to verify some of the phone's features.
The news came from Zauba, an Indian import tracking website. According to import documents, two Samsung units labeled model SM-G920A entered the country for evaluation and testing.
The units contained a 5-inch display, making it smaller than the Galaxy S5 by 0.1 inches, which is the first time Samsung has shrunk the display of its flagship phones. It also has a 20 MP main camera, an Exynos 7420 chipset with an octacore CPU and 3GB of RAM.
Previous evidence and rumors already pinpointed the Galaxy S6 as having a display with a QHD resolution, four available cases, a heart rate sensor, a metal frame and up to 128 GB storage. It is also rumored to have dimensions of 143.5 x 70.7 x 7.2 mm, making it smaller narrower and thinner than its predecessor.
A source also reportedly revealed the pricing for the Galaxy S6 to Android Pit. The Galaxy S6 32GB will be sold for €749 ($849), the 64GB for €849 ($962) and the 128GB for €949 ($1075).