Samsung Galaxy S8 Rumors, Specs, Release Date: UHD Resolution, No Headphone Jack and Gear VR for Next Release?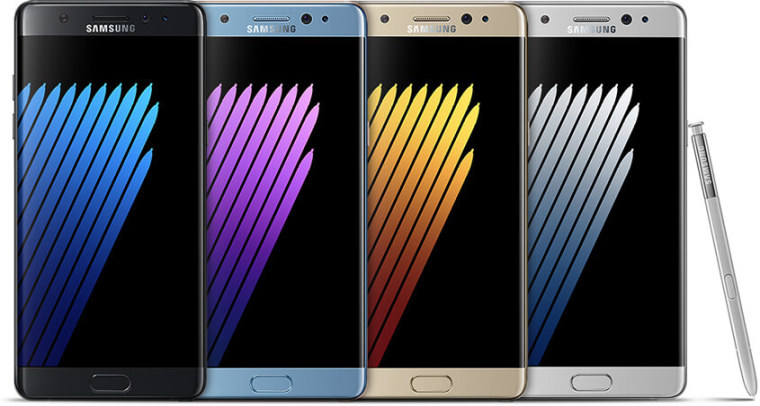 Samsung gained notoriety this year for the Galaxy Note 7, not because it introduced new smartphone features such as Iris scanning, but because of its exploding batteries, causing the company to recall millions of phablets and encouraging all owners to stop using the model.
Because of this unfortunate incident, Samsung's market reputation has been significantly tarnished. The company aims to make amends with the Galaxy S8. Numerous features found in this device have already reached the rumor mill, and here are some of them.
UHD Resolution
Galaxy S8 is rumored to have a much-advanced UHD resolution display. The power required to have such a display, and the company's speculated plans of tying it with virtual reality, requires a powerful battery and graphics chip.
No Headphone Jack
Samsung might follow Apple's footsteps and remove the 3.55 mm earphone jack. Using earphones will be through the USB Type-C port. Not everyone is a fan of the removal of the earphone jack, but it does take up a lot of internal space for a single purpose; valuable space that could be used for other features.
Virtual Reality
Like Google, Samsung might make a move towards offering VR, which now seems to be a criterion among the top smartphones today.
Samsung knows a lot about what the public needs when it comes to low-cost virtual reality. The company has partnered with Oculus for this cause, and with the improved graphical capacity of the Galaxy S8, Samsung's Gear VR will be a high-end virtual reality that can handle ultra-high frame rates and high resolution.
Known for projecting innovative technology with each new device, Samsung might push to make the best app for VR. In other words, the company might plan to change how we look at VR technology, one way or another.
Other Specs
Forbes reports that Galaxy S8 will have one of the best graphics chips available, ARM's Mali-G71. It will also have a 4K screen resolution, equivalent to 3840 x 2160 pixels.
Samsung Galaxy S8 is rumored to have a 5.2-inch diagonal. Samsung will also do away with regular flat screens and the S8 will have a curved screen.
Other features include Gorilla Glass 5.0, finger print scanner, iris scanner and larger battery capacity.
Release Date
It's too early to tell, but many believe the Samsung Galaxy S8 will be released in the early part of 2017. As history has shown, Samsung typically introduces new products, especially flagship devices, at the start of the year.
As a side note, these are rumors, of course, so nothing is final unless we get an official message from Samsung itself. But given the excitement the Samsung Galaxy S8 generates as early as now, and the pressure Samsung must be in to regain the public trust in terms of producing high-end, high-quality smart phones, Galaxy S8 may be the most anticipated phone of 2017. The same can be said of Apple iPhone 8 too.