Selena Gomez Denies Rumors She's Dating Niall Horan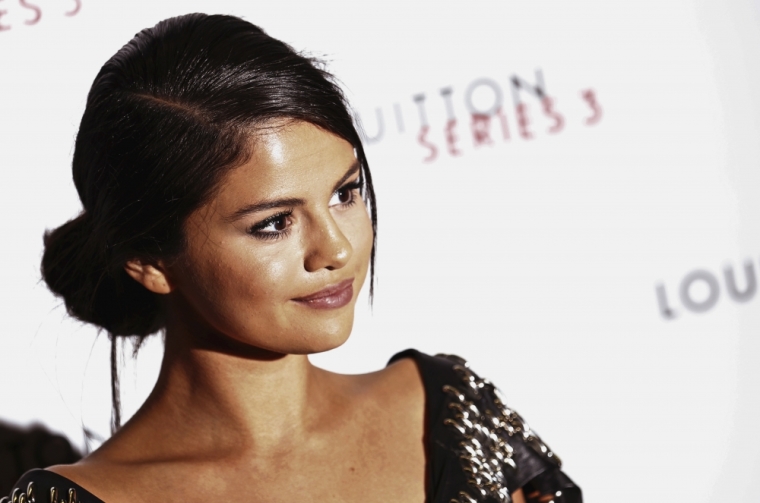 Despite rumors that she and One Direction member Niall Horan were spotted kissing at a party and despite having publicly chosen One Direction over ex-boyfriend Justin Bieber, Selena Gomez says that she and the 22-year-old 1D performer are not dating, ET reports.
At Billboard's 10th Annual Women in Music event in New York City, where she walked the red carpet wearing a Rodarte dress decked out in crystals and feathers, the 23-year-old singer addressed the rumors, saying: "Oh my god! No!" She explained: "I love him, I always have. He's amazing."
Gomez also talked about responding to comments that she was not singing live at the Victoria's Secret Fashion Show. She told ET: "I just felt like for me, I am in a place where it is my right to say something and defend myself, because I'm always kind, I'm always nice." She added, "Every now and then I deserve to say what I feel."
Rumors that the "Good For You" singer and Horan were dating began after the two were seen leaving a birthday party for Jenna Dewan-Tatum together last week. According to ET, sources told them that at the star-studded event, the two were seen kissing. One source said, "They tried their best to keep to themselves in their private booth behind the DJ table in the main room but that was not happening."
"Selena seemed super into it," the source also said.
Another source also reported to ET that the British boyband member had his arm around Gomez and was rubbing her back.
After news of the couple flirting at the party came out, Gomez caused a frenzy of speculation when she responded to an Instagram follower who was asking her opinion on which album to get for a friend: One Direction's "Made in the AM" or Justin Bieber's "Purpose"? The singer answered, "Made in the AM." Fans of the Justin-Selena relationship assume that this must have stung Bieber, who has recently taken to posting throwback photos of him and Gomez on Instagram.