Selena Gomez Gives Unicef Concert; Bieber Supports (PHOTOS, VIDEOS)
Selena Gomez Gives Unicef Concert; Bieber Supports (PHOTOS, VIDEOS)
Justin Bieber joined his girlfriend Selena Gomez on stage Friday night, as she performed as part of a UNICEF concert, where she also dedicated a song to her mother, Mandy, who recently went through the pain of a miscarriage.
During Gomez's concert Bieber was backstage looking after the couple's small puppy, Baylor. Then as Gomez finished her set at the concert, Bieber came out to offer her a hug and congratulate her on her show.
One of the highlights of the concert was when Gomez dedicated a song to her mother, Mandy, who suffered a miscarriage in December.
"My mom couldn't be here today," Gomez told the crowd. "I know these songs are gonna be on YouTube, so Mom, this one's for you!"
She then jumped into a cover of Miranda Lambert's "The House That Built Me."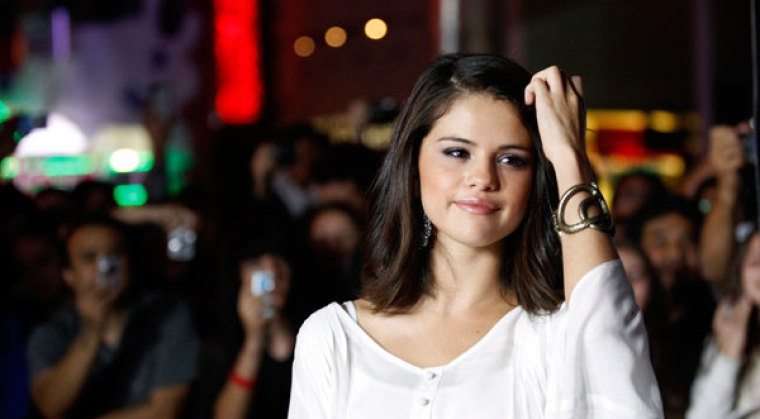 Gomez also performed her popular songs such as "Love You Like a Love Song" and "Bang Bang Bang." She performed the concert acoustically and also took time to thank her fans for their support to UNICEF.
Gomez said: "Every day 25,000 children die from preventable causes. I stand with UNICEF in the belief that we can change that number from 25,000 to zero. I know we can achieve this because every moment, UNICEF is on the ground providing children with the lifesaving assistance needed to ensure zero becomes a reality."