Senior Church Cleric Wants Bishops to Get Rid of Miters as 'They Look Silly'
Senior Church Cleric Wants Bishops to Get Rid of Miters as 'They Look Silly'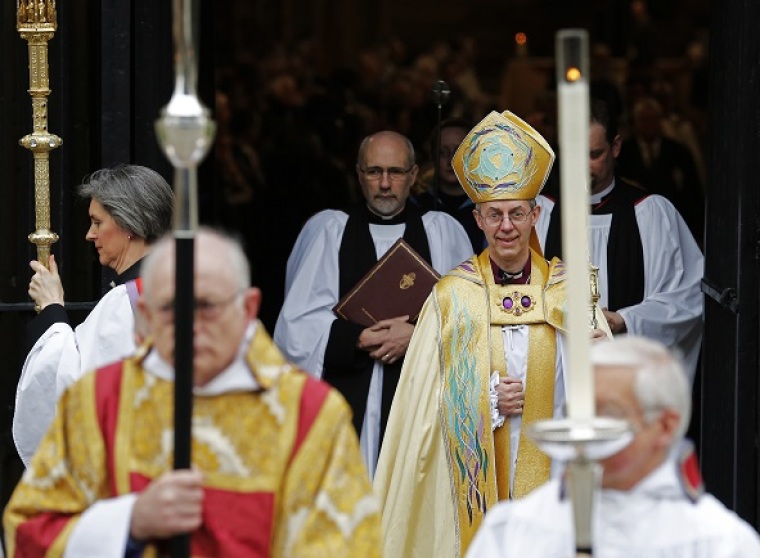 A senior Church of England figure is calling for bishops to ditch "unhelpful" miter hats which he called an "unhelpful and unnecessary" symbol of power. Aside from not being part of a bishop's garb, the pointed headgear was also part of a "world of a past" and "makes them look silly."
In an online article entitled "Why bishops should throw away their mitres," Rev. Ian Paul, a member of the Archbishops' Council, pointed out that the headgear was rarely worn by bishops before the last century, but they had been revived because they had become more important in the "visual media age."
Another reason cited by theology professor was that wearing of traditional hats didn't originate from the Anglican Church. He explained that the practice ceased at the Reformation and only crept back into use through the influence of the Oxford Movement.
The associate minister at St Nicholas' Church in Nottingham further argued that miters were not worn by bishops in the Anglican Church until the late 19th century, and there is no rule that makes wearing the headgear as compulsory. He plans to call for reforms during a debate on vestments at a General Synod meeting in New York.
Rev. Paul went on to say that the sight of bishops in miters puts them in another world, especially among the young. He also called the hat a part of the world of the past, nostalgia and deference that is disconnected from present experience and values.
Apart from being "far from universal," the continued wearing of the head garb "confirms for many the impression of a church irrelevant to modern questions, contained in its own bubble of self-reference" of which "contemporary society is becoming less and less tolerant," he added.
But Christine Hardman, bishop of New Castle, sees the issue differently, saying that Rev. Paul's suggestion wouldn't find much favor in her diocese. This is because they see the staff and miter as symbols of care and love rather than outdated trappings of office.