'Seuss' Author Theodore Geisel Biopic In Development, 'Wonder' Director Stephen Chbosky Attached
Theodore Geisel, the author of the "Dr. Seuss" books, is getting a biopic. Paper Pictures will produce the movie with "Wonder" director Stephen Chbosky attached to direct the project.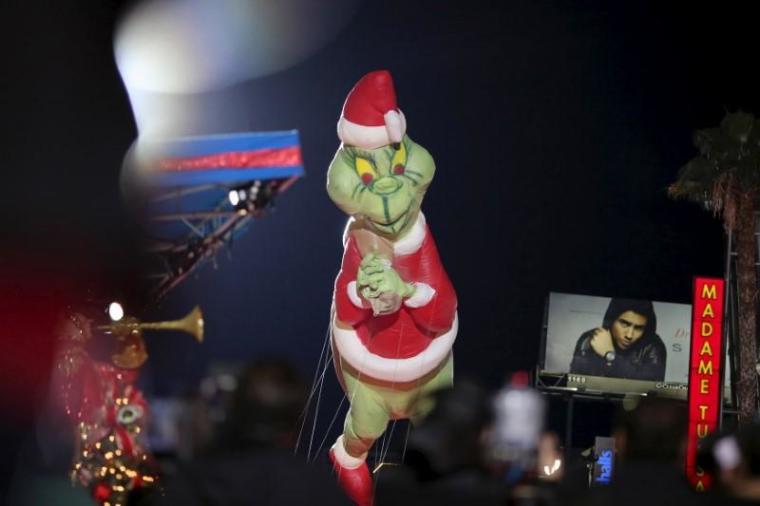 Newcomers Jonathan Stewart and Eyal Podell wrote the screenplay, titled "Seuss," which charts the author's life. It will begin with his struggles as a budding writer in the 1920s and follow his love story and marriage to fellow author Helen Palmer.
Geisel's wife, however, suffered from infertility and serious diseases in their 30 years of marriage, which affected his career. But it was Palmer who prompted him to create the classic and popular children's book "The Cat in the Hat" as Dr. Seuss.
The tone of "Seuss" has been compared to "The Theory of Everything" (2014), which featured Eddy Redmayne as the astrophysicist Stephen Hawking. The movie delved on his marriage to Jane Wilde (Felicity Jones), which has been marred with great difficulty following the diagnosis of Hawking's debilitating motor neuron disease.
Geisel published 60 children's book in his lifetime. His work resonated with many generations and has become an important part of childhood for many Americans.
The esteemed author, however, wasn't just the oddball behind "Dr. Seuss." He also worked as a political cartoonist during World War II, which landed him in trouble a number of times for the drawings' anti-Japanese sentiments.
Chbosky's attachment to the movie could just be right pick for Paper Pictures. The director is also a successful author in his own right. He wrote the young adult book "The Perks of Being a Wallflower" and directed its movie version in 2012.
He also earned critical success for his latest movie, "Wonder," which starred Julia Roberts. Apart from this project, Chbosky is also attached to direct Disney's live-action "Prince Charming" film.
The casting and the theater release date for "Seuss" have not yet been revealed. Paper Pictures will also have to get a distributor on board.