'Sherlock' Season 5 Showrunner Mark Gatiss Thinks Production Won't Begin for at Least Two Years
It might take two years before work on "Sherlock" season 5 begins. Showrunner and executive producer Mark Gatiss gave the timeline in a new interview.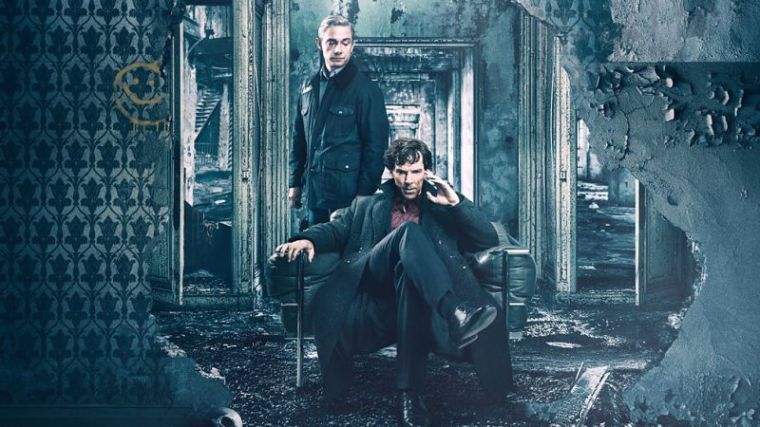 Gatiss discussed his new show "Dracula" with Radio Times when the subject of "Sherlock" came up. He stated that he and "Sherlock" co-executive producer Steven Moffat wouldn't be able to begin working on the cult series until the first season of "Dracula" is done.
"We're doing Dracula, which is going to take two years, at least," Gatiss said. "We're not going to be doing 'Sherlock' whilst we're doing 'Dracula.' So it's not going to happen in the immediate future."
Both showrunners have said in previous interviews that "Sherlock" hasn't been cancelled on the BBC but it might take a while before the cast and crew return to work on season 5. With stars Benedict Cumberbatch (Sherlock) and Martin Freeman (Dr. John Watson) working on other projects, however, filming another season must be set for a better time.
Moffat, on the other hand, gave no timeline for when "Sherlock" production starts. He's confident, however, that there will still be more of the show in the future.
"It's not the kind of show that has to come back all the time," Moffat said. "It can revisit. Every time Sherlock comes back it's a reunion show."
Meanwhile, the duo's "Dracula," which received a green light last June 2017, is another adaptation of the Bram Stoker classic. It's not clear, however, if the series will be a period piece or a modern-day show similar to "Sherlock" but the showrunners described the series as a "stalemate" to its previous show. What's certain so far is that this upcoming drama will be set in England instead of Transylvania.
Casting "Dracula" has not yet been announced. The show won't be gracing the small screen until 2019. Meanwhile, viewers can watch previous seasons of "Sherlock" on Netflix and Amazon via streaming subscription.