Song Joong Ki and Song Hye Kyo Wedding, Baby Rumors: Agencies of the 'Descendants of the Sun' Couple Break the Silence
According to the veteran Korean actress' official social media account, her supporters can have the opportunity to meet and greet her this coming Nov. 13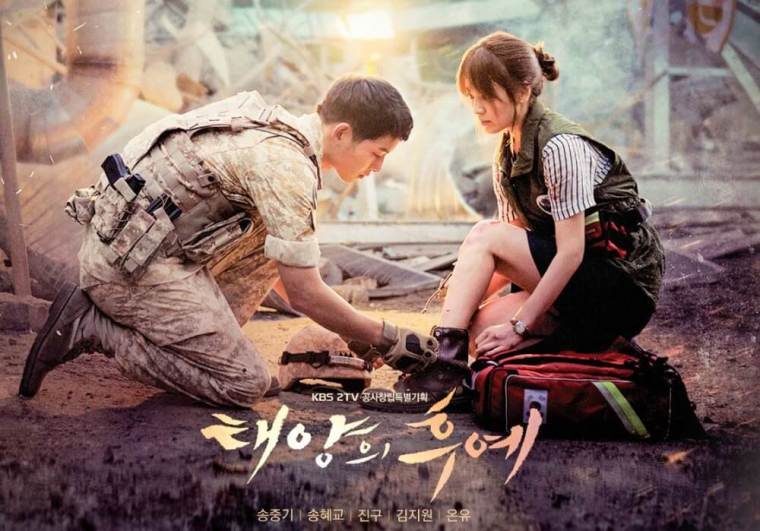 The Korean drama "Descendants of the Sun" has had worldwide success and gained a huge following in the process. The lead stars Song Hye Kyo and Song Joong Ki, while already popular in their own right, rose further to fame cementing their legacy among the most popular Korean artists.
But, all that comes with a price. The two are now subjects of malicious and false reports coming out of the rumor mill.
While there have been speculations that the two are now a couple, some media write-ups are claiming that the two are already about to take their relationship to the next level with their impending plans of tying the knot.
Song Hye Kyo and Song Joong Ki Agents Dispel the Rumors
"It's definitely not true. It's ridiculous. We're just laughing about it," said the couple's respective agencies. Furthermore, the couple's reps have also said that the two maintains their friendship, contrary to the dating reports that have long-been surfaced.
Some reports from numerous news outlets outside of South Korea also insinuate that the pair is already expecting their first child.
Song Hye Kyo Is Meeting With Her Fans
According to the veteran Korean actress' official social media account, her supporters can have the opportunity to meet and greet her this coming Nov. 13, wrote AllKpop. The said fanmeet event is in celebration of her 20th anniversary in the business.
It's been a while since she last held a meet and greet for her supporters. The last time she had a fanmeet was more than 10 years ago already. She will also be celebrating her birthday with the fans, even though the exact date of her birth falls on Nov. 22.
Song Hye Kyo started her career in acting a couple of decades ago when she got to play a small part in the 1996 TV drama "First Love" where the teenager Song played the role of a student.
Fans can expect some of her friends and other colleagues in the industry to show up in the event, and celebrate with her in the special day. No official word yet on whether Song Joong Ki will be there to join her.
Meanwhile, a sequel for the hit TV series "Descendants of the Sun" is already in the works. This was already confirmed by the producers and will return on air this coming 2017. Unfortunately for the fans, Song Joong Ki and Song Hye Kyo are still not sure whether they are up to reprise their respective roles or not. So, keep your fingers crossed and stay tuned for more updates.