St Louis Rams vs Houston Texans Live Stream: Watch Online NFL 2013 Football (Start Time, Fox TV Info)
St Louis Rams vs Houston Texans takes place on Sunday in Week 6 of the NFL 2013 regular season with both teams needing a win to get back to .500. That should make for a very interesting contest today between two teams teetering on the edge of significance for this season, and the next week weeks will be vital for both teams to see which way they will go. The game will start at 1 p.m. ET and can be watched online through live stream (details below).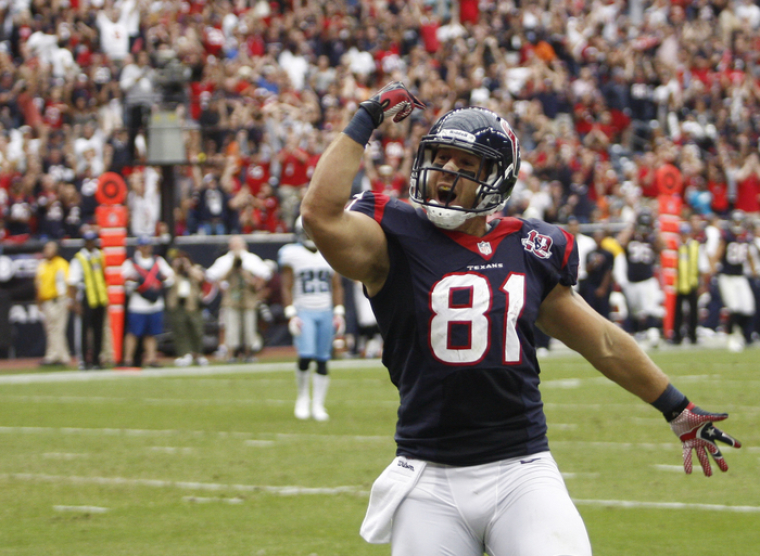 Both teams come into this match up on 2-3 and will be desperate to win today.
For the Texans they have now lost three straight games and are on the verge of a mini-crisis After such a good start to the season and with so much hope being placed on making the playoffs this season, things are not going as planned.
Following wins against San Diego and Tennessee in weeks 1 and 2, they have lost 9-30 against Baltimore, 20-23 against the Seattle Seahawks, and last week were blown away 3-34 by the San Francisco 49ers.
That last result will have been the most demoralizing, and the manner in which they were dismantled by the 49ers was comprehensive and merciless.
They need to get their season back on track and quick, and if they lose today and next week on the road to Kansas City then they will enter their bye week on the 27th with a 2-5 record and almost out of postseason contention already.
However, if they can win this week and follow that up next week with a solid win over Kansas City then they will be 4-3 and ready to push on in November.
The Rams are in a very similar position, and they are also on 2-3, although they won last week – but that said, it was against the lowly Jacksonville Jaguars. In week 4 they were also blown away by the San Francisco 49ers in an 11-35 loss. They now start two straight games in the road which could determine which direction their season will go.
Rams vs Texans will start at 1 p.m. ET and can be watched on TV on the Fox network or online through live stream by clicking here.
Texans v Rams 2013 Week 6 highlights - Rams v Texans 2013