'Star Trek Discovery' Spoiler: Jason Isaacs Teases the Return of Captain Lorca
Is Captain Lorca really dead on "Star Trek Discovery"? The character literally turned into dust in the 13th episode that aired on Sunday, Jan. 29, on CBS All Access.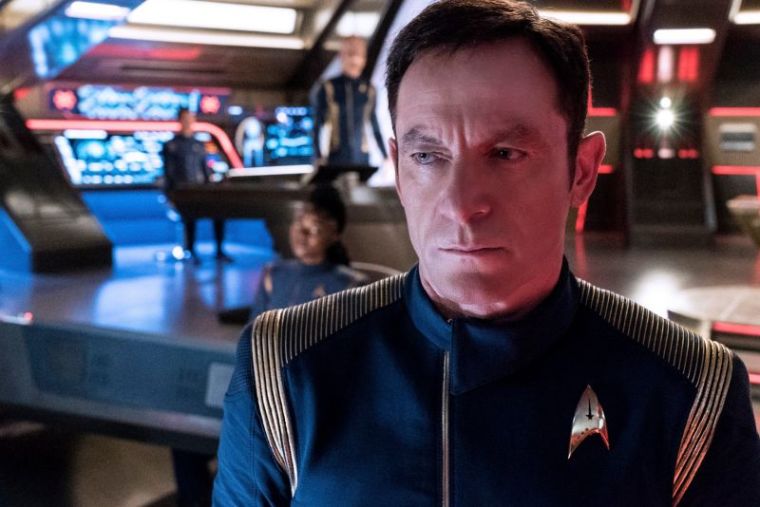 Actor Jason Isaacs stated his character's demise might be better for the show so that it can move forward from the storyline. He is, however, teasing that viewers might not have seen the last of Captain Lorca.
"If [the writers] came up with a great story, I would be all ears," Isaacs said. "You never quite know with television because it's written week by week."
The writers of "Star Trek Discovery" have killed three characters so far. Captain Georgiou (Michelle Yeoh), however, resurfaced in the alternate universe and eventually killed Lorca. Dr. Hugh Culber (Wilson Cruz), on the other hand, briefly appeared in a dream-like sequence in episode 12 but the actor hinted there's still a twist to his storyline.
Isaacs, however, told Entertainment Weekly that he's currently working on the second season of Netflix's "The OA," which means he will be preoccupied in the next few months or so. He also evaded questions on whether or not he signed up for "Star Trek Discovery" season 2.
The second season of the CBS All Access show has been in stages of development since the first season picked up steam after September. Its launch, however, won't happen until early 2019, according to executive producer Alex Kurtzman.
Meanwhile, assuming that the show still needs Captain Lorca in the second season, Isaacs amusingly said he's looking forward to one particular thing. He will be coming back to play another version of the character, who will likely be dressed in a different costume.
"If I do another season, I know I won't have to wear that leather coat anymore," Isaacs said. "It turns out I had to revoice every voice I made during those scenes because [the jacket] squeaked like a rusty bedpost in a brothel. "
"Star Trek Discovery" remains streaming on CBS All Access and will still have a few episodes left to air for season 1. The show is also available for viewing on Netflix.