Steve Harvey Honors God for Emmy Awards: 'God Has Been So Good to Me'
TV host Steve Harvey is on a roll since he has just won two Daytime Emmy Awards for Outstanding Game Show Host and Outstanding Informative Talk Show Host.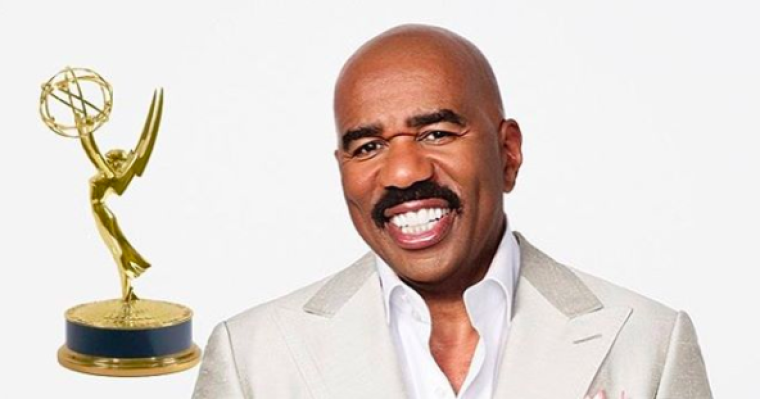 It's a real honor for Harvey, who decided to glorify God after receiving the awards. On his Instagram account (@iamsteveharveytv), he posted a photo of his trophies and thanked everyone who helped him achieve this feat.
He wrote, "Wow, last night we won 2 @daytimeemmys —  Outstanding game show host for @familyfeud and Outstanding host of an informative talk show for #SteveHarvey. God has been so good to me, couldn't have done it without Him, our amazing crews and YOU, thank you for all the support!"
The post has received almost 18,000 likes, and Harvey's fans showered him with congratulations. "Ephesians 3:20 God is able to do exceedingly abundantly above all we may ask or think...Congratulations.... Shalom," one fan commented.
"Congratulations, you deserve that. You work so hard [and] I also believe God is truly amazing," another added.
Before enjoying a successful career, Harvey actually experienced several setbacks in life. While pursuing his dream of becoming a comedian, Harvey had to live out of his 1976 Ford Tempo and washed up in hotel bathrooms, gas stations or swimming pool showers.
"One or two gigs fell through, and suddenly I was homeless," he shared with PEOPLE. "I had nowhere to go. It was so disheartening. A week is really the maximum you can do. This was three years! It was rock bottom. But even in my darkest days I had faith it would turn around."
His faith really sustained him even during times when he felt like giving up. Because of this, Harvey gives thanks to God every chance he gets.
"Every morning before I get started, I do the same thing every day. I go to my notes section of my phone," he told Forbes. "I pull up my morning gratitude prayer and I read this list of things that I am grateful for everyday. Then I get to this break and I read this whole list of everything I am asking God for today."