'Supernatural' Season 11 Finale Spoilers: Will Sam and Dean Take Down Amara?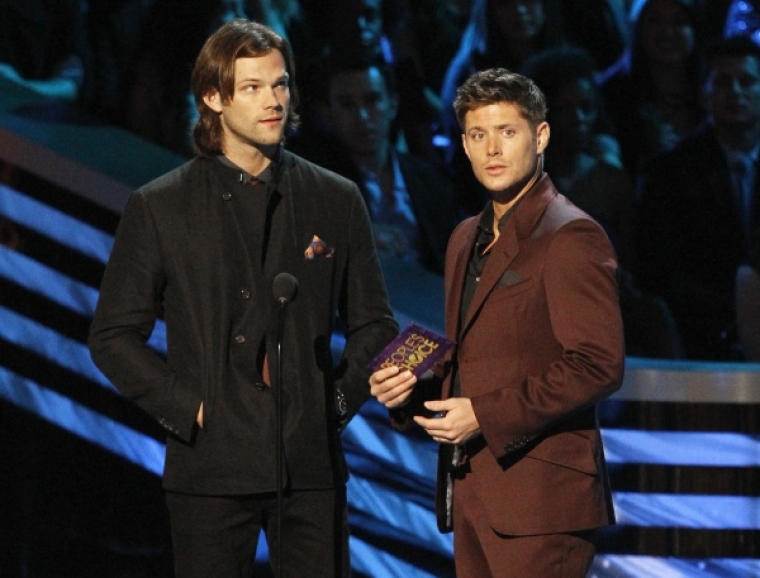 Episode 22 of The CW's hit TV series "Supernatural" Season 11 offered fans the highly anticipated face-off between God/Chuck and The Darkness/Amara.
Spoiler alert for those who missed "We Happy Few," God rounded creatures from both heaven and hell for this one big moment. Rallying behind him were Lucifer, the king of Hell, Crowley, the angels, the demons, and even the witch Rowena.
The plan to take down the common enemy went smoothly with Rowena hitting Amara hard with lightning, the angels pouring down all their collective power on the same target, the demons connected, and the final blow coming from Crowley.
Inside a warehouse, Lucifer stabbed Amara, further rendering her powerless and weak. In the end, God confronted his sister telling her that the world needed to be born, "but you wouldn't let me."
Amara conceded and taunt him to just finish her off but God only wanted to lock her up once again. Realizing his plan, Amara took the chance to strike her brother and smite him with her darkness. Chuck fell down. Amara warned everyone that she wants God to see every single thing he created and love "turn to ash."
With their main card already down, it is now the time for the Winchester brothers to take action before the lady of the Dark puts an end to everything.
The promo video for the finale episode titled "Alpha and Omega," reveals Sam and Dean's plan to collect souls to build a bomb to blow the Darkness to hell. Rowena warns in the clip that Dean won't be carrying the bomb, instead he will be the bomb.
The brothers can then be seen making their way into Amara's place, vanquishing the forces guarding her. Dean then had a final confrontation with Amara with the latter calling the hunter with a quite somber tone of voice.
The synopsis shared over at The Futon Critic reads: "God (guest star Rob Benedict) comes to a decision about Amara (guest star Emily Swallows) that has direct repercussions for Sam (Jared Padalecki) and Dean (Jensen Ackles)."
Watch the trailer below: