'The Bold and the Beautiful' Spoilers, Plot News April 20 to 24: Hope Hopes to Talk Deacon Out of Marriage With Quinn
Last Friday on "The Bold and the Beautiful," Nicole tells Maya that she's attracted to Wyatt. Maya reminds Nicole and only she and Carter know the truth about her, and it has to stay that way until the time when she decides to tell Rick.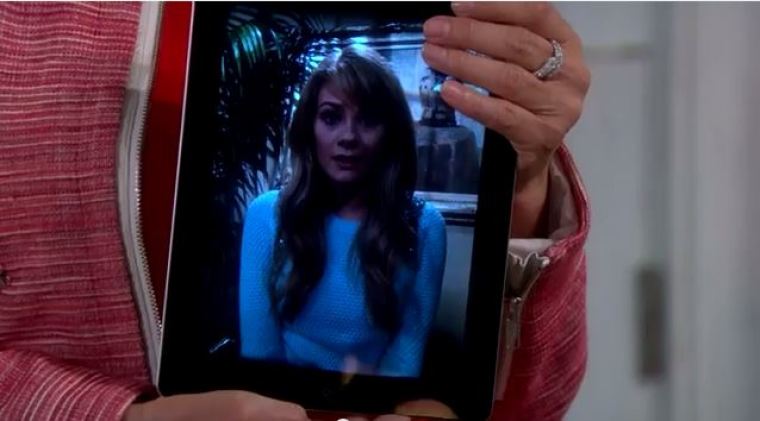 In another office, Liam tells Ivy that he's convinced that Rick is hiding a scandalous secret from them. Liam says that Wyatt will be able to get the information from Nicole. Later, Liam crosses the hall and overhears Maya telling Nicole that Forrester Creations must be protected at all costs. Maya says she's scared because Rick will be affected by this most, and that's why no one should ever know.
At Wyatt's beach house, Quinn is preparing for her wedding and is talking to her son. She asks Wyatt if he's OK that she's marrying Deacon. Wyatt says that although Deacon is not his first choice, he doesn't know who would be right for her since she's difficult. He tells her that he's happy for the both of them.
The Wedding March plays, and Quinn walks down the aisle towards Deacon. Carter begins the ceremony, and when he gets to the part when he asks is anyone has any reason why they shouldn't be married, Brooke bursts in and yells, "Stop!" She tells Deacon that he can't marry Quinn. Quinn says she can't do anything to stop them, but Brooke tells her she knows someone who can. She produces her tablet, and Hope is there on video call. She tells Deacon not to marry Quinn because of her crazy behavior. "Dad, please don't marry Quinn," pleads Hope.
Here are "The Bold and the Beautiful" spoilers for April 20 to 24:
April 20 (Monday): Hope tries to talk Deacon out of marrying Quinn; Liam tries to get into Nicole's good graces.
April 21 (Tuesday): Wyatt makes Nicole an enticing offer; Ivy and Liam question Rick about his relationship with Maya.
April 22 (Wednesday): Ivy and Liam guess what Rick could be hiding; Liam tries to get information on Maya from Nicole.
April 23 (Thursday): Liam worries that Wyatt has lost his focus; Eric gives Rick a token of his appreciation.
April 24 (Friday): Rick tells Eric and Brooke about his feelings for Maya; Wyatt gives Nicole a special experience.
"The Bold and the Beautiful" airs from Mondays to Fridays at 1:30 p.m. on CBS.