'The Case For Christ' Movie Gets 'Fresh' Rating From Rotten Tomatoes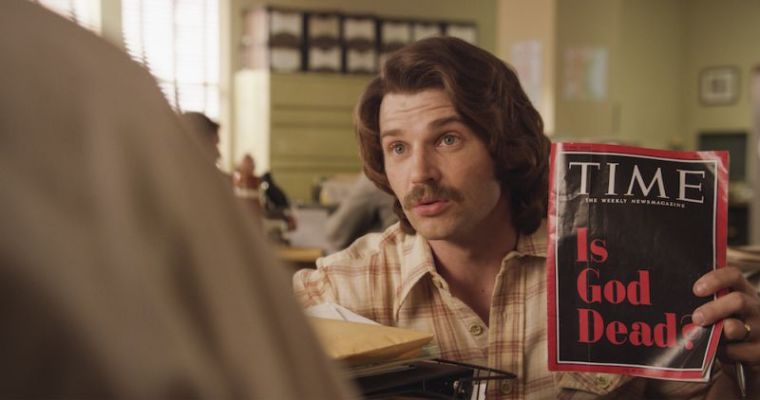 The new faith-based film about apologist Lee Strobel's conversion to Christianity has received acclaim from the popular movie-rating website Rotten Tomatoes.
"The Case for Christ" movie tells the real-life story of how the one-time atheist became a firm believer in Christ and has received a "fresh" rating from Rotten Tomatoes, Crosswalk reports.
Rotten Tomatoes, an online aggregator of movie and TV show reviews from professional critics, has given "The Case for Christ" a 77% rating on the "Tomatometer," making it a "fresh" movie. For a movie to be fresh on the Tomatometer, it has to receive a score of 60% and higher.
Based on this rating, "The Case for for Christ" has surpassed secular movies such as the live-adaptation of Emma Watson-helmed "Beauty and the Beast" (71% on the Tomatometer) and "The Fate of the Furious" (66%), which stars Dwayne Johnson and Vin Diesel, making it one of the best movies today.
"The Case for Christ" is "as good a faith-based film as has yet been made," The Aisle Seat's Mike McGranaghan said. "It's designed to appeal to Christian audiences ... But the movie is well-done enough to have mainstream appeal, too," he added.
"The Case for Christ," based on the book of the same title, follows the life of bestselling author Lee Strobel prior to his walk as a firm believer in Christ. The movie is set in 1980, when Strobel was working as a journalist for the Chicago Tribune.
As fans of the book will know, it was Strobel's wife, Leslie, who first embraced Christianity. Believing that she entered a cult, Strobel then conducted an investigation to disprove the Christian faith. Instead of discovering clues that will disprove it, however, he found proof of its authenticity and became a firm believer himself.
In an interview with the Daily Herald, Strobel said viewers of the film will get to learn two things.
"People will hear the evidence for Jesus returning from the dead, thus authenticating his claim to being the son of God," he told the news outlet. "Plus, they're going to hear the gospel."
"They're going to see someone moving out of skepticism into faith," he added.
Strobel said that while at first, he was embarrassed to have some "ugly aspects" of his life bared for all viewers to see, he knew the movie had to be honest. In the end, he feels "it really represents" his and his wife's story very well.
"The Case for Christ" has risen to the number nine spot this weekend from number ten last week, as per Crosswalk.