The Floyd Mayweather vs. Manny Pacquiao Impossible Rematch was Just Given a Possibility by Bob Arum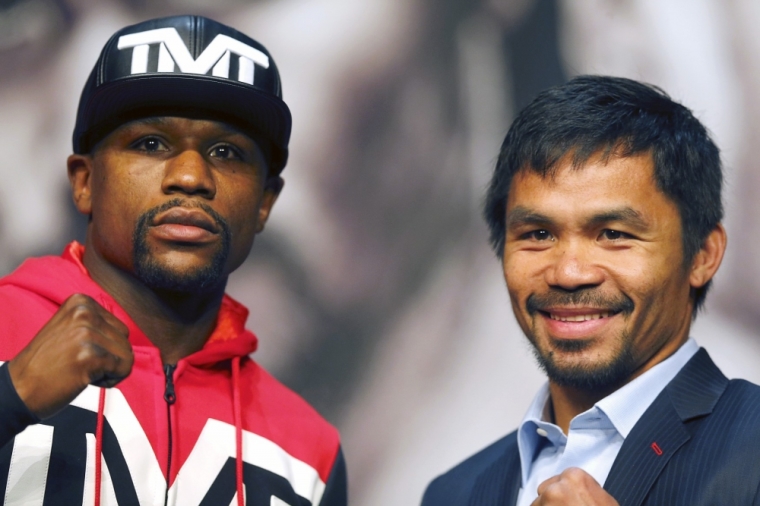 Despite repeated declarations that the fight would never happen again, Top Rank chief Bob Arum once again opened up the idea of a rematch between undefeated boxer Floyd Mayweather Jr. and eight-division world champion Manny Pacquiao.
Speaking to the Associated Press (via a report by ESPN.com), the 84-year old veteran promoter seems confident about the possibility of the part two happening.
"I would say there is a possibility a rematch happens, yes. How big a possibility that is, I can't really measure," Arum said.
The first fight between Mayweather and Pacquiao that took place in May 2nd of the previous year did amass a total of more than 4 million pay-per-view buys, but boxing fans around the world were left in sheer disappointment.
As expected by many, Mayweather dominated Pacquiao en route to a wide-margined unanimous decision victory, subsequently silencing all of his doubters and putting an end to the long-standing debate on who the better fighter between the two really is.
For his part, Pacquiao says he is retired, and plans to focus on a new chapter of his life: being a full-time public servant as a Senator of the Republic of the Philippines. He is currently one of the candidates running for office at the May 9th national elections.
However, he also declared that he is only "50-50" about retirement, leaving the door open for a possible return.
Mayweather, on the other hand, is retired as well, but had recently been dropping hints about a possible return.
"If I came back, of course it'd have to be a nine-figure payday and probably a championship fight," Mayweather told Showtime's Jim Gray (via the New York Daily News).
Arum believes that Mayweather would indeed be making a return for the second time in his career, adding the only fight that could give him the amount he was seeking was against Pacquiao.
"Obviously, he's coming back. And I can't see him making the kind of money he's talking about with anybody other than Manny," Arum said.