The Fox SNL Skit Video Goes Viral: Kerry Washington and Pharaoh Perform Hilarious Parody (VIDEO)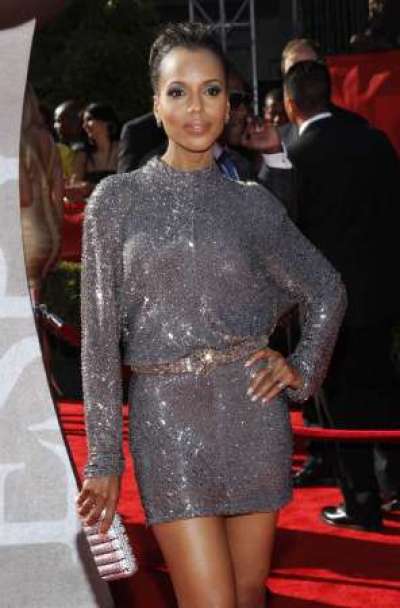 "The Fox" parody on SNL has been a smash hit with fans of the show sending a video of the skit viral on the Internet.
Recently a video went viral called "The Fox (What Does the Fox Say?)" and was performed by Ylvis.
However, Saturday Night Live performed a hilarious parody on the video on the show, and it has proven a massive hit.
Scandal actress Kerry Washington hosted Saturday Night Live this past weekend and starred alongside Jay Pharaoh to give their own version of The Fox, which they called "What Does My Girl Say?"
The parody shows Pharaoh getting in a spot of trouble after his girlfriend, who is played by Kerry Washington, sees a text from another woman pop up on his iPhone while watching The Fox.
Since 2012, Washington has starred as the lead actress in the ABC drama Scandal, a Shonda Rhimes series in which Washington plays Olivia Pope, a former crisis management expert to the President.
In 2013, her role earned her a Primetime Emmy Award for Outstanding Lead Actress in a Drama Series nomination. Forbes named her as one of the highest paid actors in television in 2013.
A video of "The Fox" parody as performed on SNL by Pharaoh and Kerry Washington can be seen below: