'The Mick' Season 2 Spoilers: Ben Accidentally Gets Locked Inside A Car
'The Mick' Season 2 Spoilers: Ben Accidentally Gets Locked Inside A Car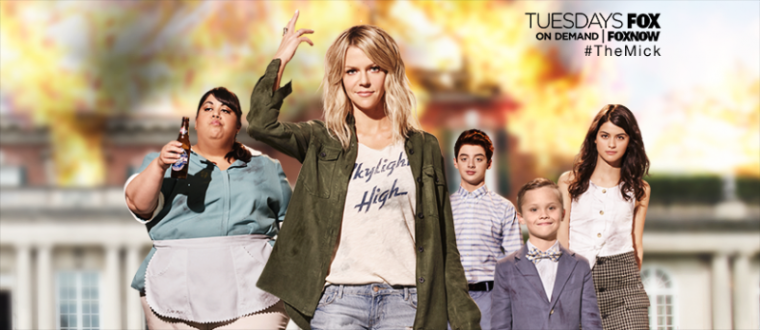 The upcoming episode of "The Mick" season 2 will see trouble brew after Jimmy (Scott MacArthur) buys an old police car.
The synopsis of the next episode, titled "The Car," states that Jimmy will buy an old, battered car from a police auction, but his recent purchase will prove to be more of a burden than a luxury. Somehow, he and Mickey (Kaitlin Olson) will lock Ben inside the car by accident.
Elsewhere, Alba (Carla Jimenez) will find out that Chip (Thomas Barbusca) is actually catfishing Sabrina (Sofia Black-D'Elia) by secretly masquerading as her online crush. But, instead of berating him and asking him to stop, she gives him her full support and tells him to continue.
A teaser trailer for the new episode has also been released. It opens with a dark screen before playing a 911 phone call. The dispatcher answers and asks what the emergency is. Then, Mickey's panicked voice is heard.
"Send help!" she urgently tells the dispatcher.
It then transitions to a scene featuring Mickey and Ben, who are obviously in need of assistance. Mickey's face is visibly dirty, though it remains to be seen what the substance is. She is clearly frantic as she tells the dispatcher about her situation. However, the way she phrases it makes her seem suspicious.
"I'm mostly nude in the back of a cop car about to drown with a young boy," she says.
Ben, on the other hand, does not seem too terrified or alarmed by their situation. He is only seen glancing at Mickey from time to time.
It is unknown how Mickey got into the car with Ben, why she is not fully clothed and how they got themselves into this mess. However, it is apparent that they are in danger, as the next scene shows the beat-up cop car reversing into a body of water in the middle of who knows where.
"The Mick" season 2 airs Tuesdays, at 9:30 p.m. EDT on Fox.