'The Notorious' Challenges UFC Anew To Reinstate Him Back At UFC 200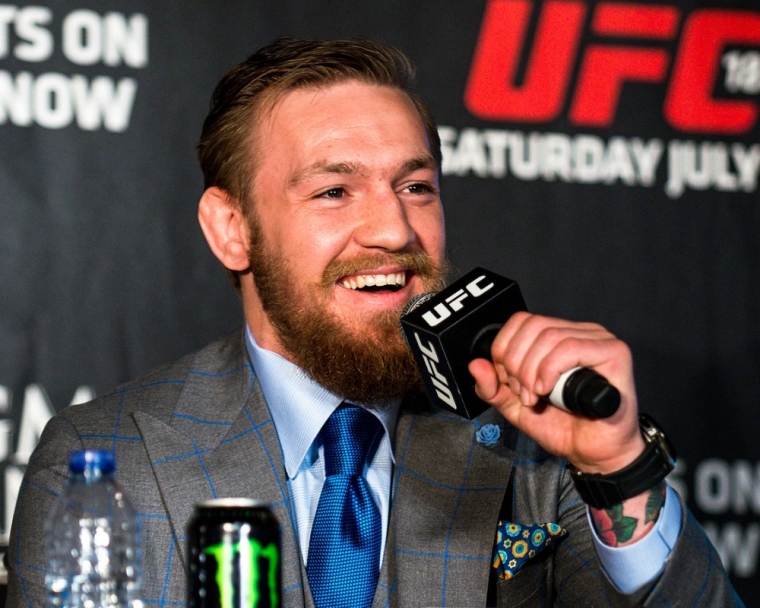 As of late, reigning UFC featherweight champion Conor McGregor has been creating a loud buzz through social media.
"The Notorious" was recently pulled off the main event of UFC 200, mainly for refusing to comply with the required press obligations that the company has stipulated for fighters to go through, particularly for those who are headlining fight cards.
McGregor has been cooperative in terms of the media that he has done in his previous fights, including a ten-city world press tour in April of the past year, during the build-up of his originally scheduled world title fight against former long-time champion José Aldo at UFC 189 in July.
He has also complied with the two opponent changes he has experienced, particularly when he instead faced two-time title challenger Chad Mendes instead of Aldo who pulled out due to injury two weeks before UFC 189, and when he fought Nate Diaz at UFC 196, when lightweight champion Rafael Dos Anjos was also forced out of the card due to injury.
This time around, McGregor refused to immerse himself in the entire media build-up, noting that he would want to concentrate on training, especially since he was coming off a loss.
Through a lengthy Facebook post he released late last month, the Irishman tried to bargain with the UFC that he would only attend the press conference in New York, then head back to Iceland and train. The UFC, however, denied his request.
For their part, the UFC decided to scrap McGregor's fight against Diaz, and instead replace it with a light heavyweight title showdown between champion Daniel Cormier and interim champion Jon Jones as the new headliner for UFC 200.
With still more than two months away until fight night, there can still be unexpected turn of events that could occur. And with the said possibility, McGregor has still been campaigning for himself to be part of the card.
In a recent Instagram post, the 28-year old fighter challenged the UFC to "cut the bulls—t" and reinstate him back to the card. The said post, however, has been deleted.
For his part, however, Diaz has already declared that he would be taking a vacation, since his fight with McGregor has been called off.