'The Witcher 3' DLC: CD Projekt Red Teases New Screenshots for Blood and Wine Expansion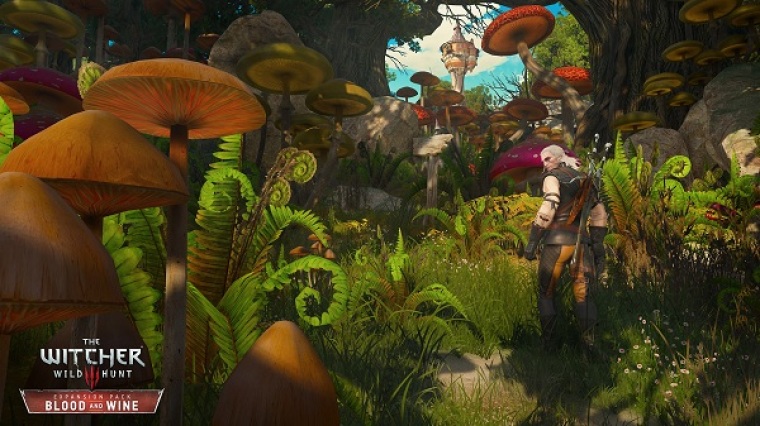 Developer CD Projekt Red released the second batch of screenshots for "The Witcher 3: Wild Hunt's" upcoming expansion, Blood and Wine. The new photos provide glimpses at the people and places protagonist Geralt will be dealing with in "The Witcher 3" Blood and Wine.
CD Projekt Red teased the first batch of screenshots for "The Witcher 3" Blood and Wine expansion in December. The images showcased a new region called Toussaint, which is described as a peaceful place "untainted by war" but hiding an "ancient, bloody secret."
"I can already tell you Blood and Wine is a fascinating story, with every sort of twist and turn you'd expect from our writers," said Marcin Momot, senior social media and community coordinator of CD Projekt Red. "Toussaint, the new realm we're creating for the expansion, is unlike anything you've seen in Wild Hunt – carefree and colorful, but your gut never stops telling you that there's some real dark stuff happening underneath all that."
CD Projekt Red has not announced an exact release date for "The Witcher 3" Blood and Wine DLC yet, though the developer told fans it's slated to come out in the first half of 2016. Fans can only hope that this information will be included in the details the developer will share next month.
"We'll be revealing more information in May however, to sweeten the wait, here are some fresh screenshots from the expansion!" Momot said.
Blood and Wine is the game's second expansion, following the Hearts of Stone DLC. While the latter provides an additional 10 hours to "The Witcher 3," the former adds twice as many hours of gameplay.
The developer also revealed during the PAX East 2016 that Gwent will be receiving a new deck in the Blood and Wine expansion. The new faction is called Skellige and the first four cards were unveiled as Mushroom, Drakkar, Madman Lugos, and Golden Cockerel. Physical decks for Nilfgaard and The Northern Realms will also be included with the collector's edition of Blood and Wine.