Tisha Campbell-Martin Hints at Potential 'Martin' Reboot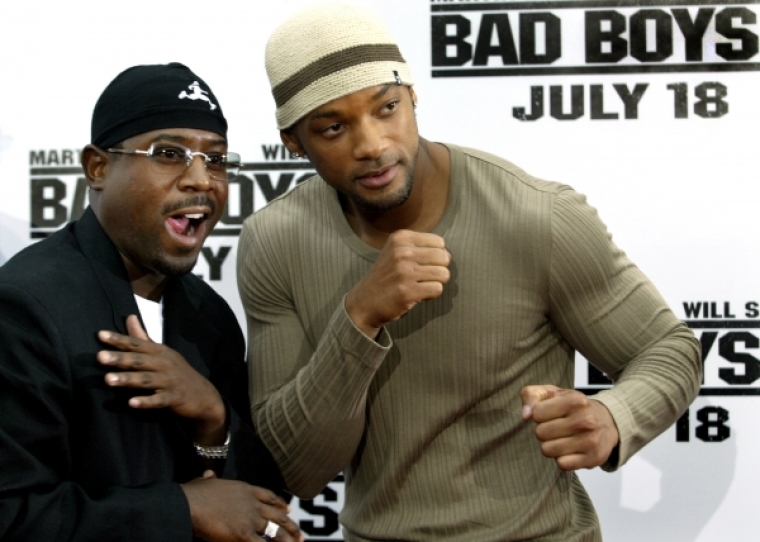 "Martin" may be getting the reboot treatment.
 Tisha Campbell-Martin recently sparked rumors about a potential "Martin" reboot. In a brief interview, the TV star was asked if a revival of the hit comedy is happening and she responded, "I can't tell you anything ... but it's very exciting."
Adding fuel to the speculations is the "Martin" stars' reunion in Burbank Thursday. Campbell-Martin was joined by lead actor Martin Lawrence and Tichina Arnold during the outing. When asked by TMZ if a "Martin" revival may be on the table, Lawrence said, "Never say never. We don't know nothing right now, but never say never."
Arnold also shared her thoughts on the possibility, adding, "Within life there's always new beginnings and there's always change and there's always new plateaus, so we'll see what's happening."
Back in 2017, Lawrence ruled out a reboot during an interview with Page Six. While he did not explain his reason for skipping the nostalgia route, he did mention that there's no bad blood between him and his castmates.
"I talk to Tichina [Arnold], Carl [Anthony Payne II] and I ran into Tisha [Campbell-Martin]," he said at the time. "Yeah, we've talked."
Die-hard fans of the classic comedy know that it went off the air in 1997 after a major feud between stars Lawrence and Campbell-Martin. The actress accused her male co-star of sexual harassment and only agreed to return for the final season if they never filmed scenes together.
All seems to be great between the two now, as they were seen all-smiles in their latest snap together. It was not their first reunion though, since they met in October 2016 with the rest of their fellow cast members to celebrate the life of their late co-star, Tommy Ford.