Top ISIS Militant Gets Burned Alive for Stirring Rumors of Baghdadi's Death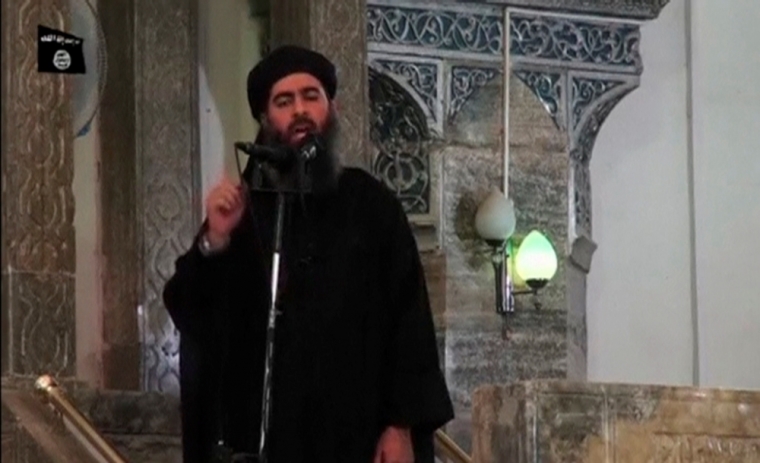 ISIS executed one of its own top militants for stirring rumors that their leader, Abu Bakr al-Baghdadi, is dead. The information was revealed by an Iraqi who said that the senior leader, identified as Abu Qutaiba, was actually mournful when he slipped his tongue and inadvertently announced their leader's fate.
The incident happened in Tal Afar town while Qutaiba was delivering an emotional sermon during Friday prayers. He broke down and mumbled words implying Baghdadi's death. He was arrested afterward for "stirring sedition" and was executed by being burned alive.
ISIS had previously ordered a punishment of 50 lashes to anyone who mentioned the status of Baghdadi's survival to avert a possible escalation of simmering leadership conflicts within the group, according to Alsumaria News, an independent satellite TV network.
Baghdadi, who had a $25 million bounty on his head, proved to be an elusive target. He barely used communication where he can be monitored. He moved locations multiple times and used decoys and distractions to switch vehicles. Reports had it that the runaway leader abandoned his loyal fighters and was hiding in the desert.
Others say he was isolated after his close aides had been killed. Unconfirmed reports indicate that he was killed after Iraqi soldiers captured Al-Nuri Mosque in Mosul's Old Town, where Baghdadi made his last appearance sermon proclaiming the establishment of an Islamist "caliphate" in June 2014.
Last week, Russian Deputy Foreign Minister Oleg Syromolotov made an announcement, saying, "It is highly likely that Daesh leader al-Baghdadi was eliminated as a result of a Russian Aerospace Forces strike on the terrorists' command post in the southern suburb of the city of Raqqa in late May this year."
Meanwhile, Iraq gears up for a nationwide celebration following the assurance made by its army that they will regain full control of the old city of Mosul by the weekend. Prime Minister Haider al-Abadi has formally declared victory after it was established that ISIS fighters have dwindled to only a few hundred.