Tyson Fury vs. Wladimir Klitschko 2: Rematch Made Official for July 9th at Manchester Arena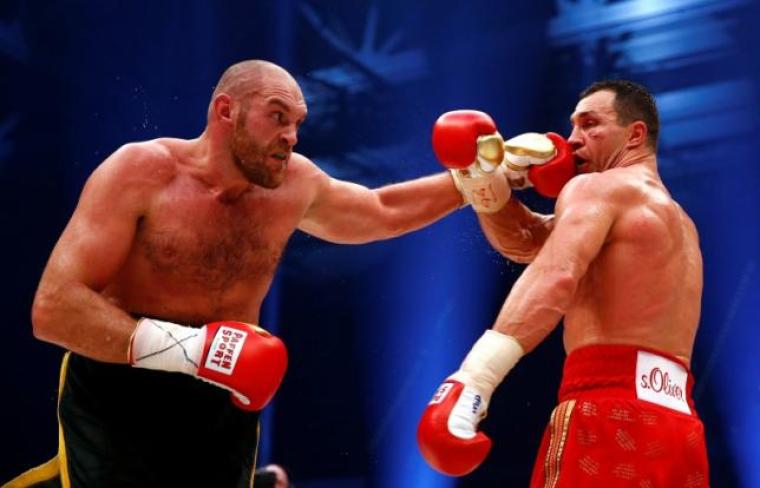 The rematch between heavyweight greats Tyson Fury and Wladimir Klitschko has been set, and will take place this year.
In a report by The Ring Online, part two of the said fight will be taking place on July 9th, at the Manchester Arena in Fury's hometown of Manchester in England.
Fury will be defending his WBO, WBA, and Ring Magazine titles, all of which he had won against Klitschko in their first fight in November. In the said fight that took place in Dusseldorf, Germany, Fury was able to pull off a shocker, not only by dethroning Klitschko and ending his lengthy title run, but for also handing "Dr. Steelhammer" his first loss in a decade.
The Guardian reports that the final score cards given to Fury that night was 115-112, 115-112, and 116-111, with all three judges favoring him. Fury, who is known for his brash ways, has been relishing the fact that he is the only man who is able to derail the dominant run of Klitschko.
"The only man that could beat Klitschko is me," Fury said. "What I've got can't be taught; you've either got it or you haven't. How you beat robots is to do unorthodox things."
And while Fury firmly believes that he is the more superior fighter, he is also prepared for Klitschko to improve and change up his strategy.
"I'm expecting a totally different fight. He's going to have to come over here and fight this time. It's going to be a slugfest."
In another report by the Daily Mail, Fury is boldly taking on another challenger, the same night he is scheduled to face Klitschko.
The said report claims that Fury told IBF world heavyweight champion Anthony Joshua that he would take care of the latter on the same night he is fighting Klitschko.
"He's had a lot to say, but he wouldn't say anything around me," Fury said of Joshua. "He's a daddy's boy and I'd give him a slap around the ear like we do to our bitches. He's an idiot."