U.S. Military's Recognized Religion List Now Includes Humanism And Druids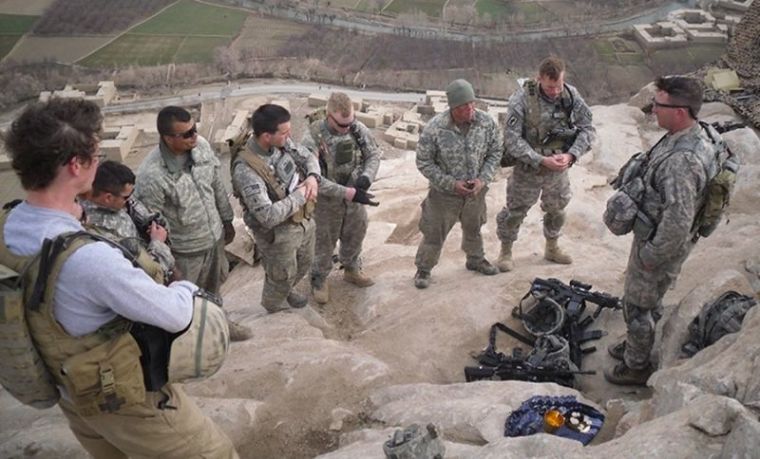 The United States Department of Defense has expanded its list of recognized religions in the military to include humanism and druidry.
Previously, there were only 100 religions in the list, but with the inclusion of many new belief systems, the list has grown to more than double that with 221 recognized religions, World Religion News reports.
The updated list of faith groups lists new Christian as well as non-Christian earth-centric groups. There are eight new Protestant groups in the list, new Jewish groups, and earth-centric beliefs such as Druid, Asatru, and Heathen.
The update was made after the Armed Forces Chaplains Board (AFCB) concluded that it was necessary to add new beliefs and faiths to more fully represent religious affiliation among members of the military. 
The move means servicemen and servicewomen who belong to minority faith groups will get to the same level of protections, rights, and privileges enjoyed by those who belong to members of larger faith groups.
Josh Heath, co-director of the Open Hills Project, a group that supports earth-centric faiths and heathens in the armed forces, told World Religion News that members of the newly-added religions will now find it easier to keep religious items inside their barracks as well as apply for holidays.
"If you run into any miscommunication about your religious needs you can say this is my official religious preference and be accommodated," he said, as per the Religion News Service.
Humanist Jason Torpy, president of the Military Association of Atheists and Freethinkers, said that this change in the list of recognized religions is a "win for diversity in general."
Humanism was recognized by the military in 2014, but until this order it wasn't recognized by all branches of the military.
"There have been prior declarations that the government or the military has recognized Humanism in one way or another," Torpy said. "But this is different."
While many new faith groups, such as the "Church Of The Spiral Tree" and "Dianic Wicca" have been added to the list, there are some that have been discarded. Faith groups such as the Tioga River Christian Conference, as well as nondenominational Protestants have been removed from the list.