UFC 200 Fight News: Jon Jones Open to Fighting at UFC 200, Believes McGregor Will Be Back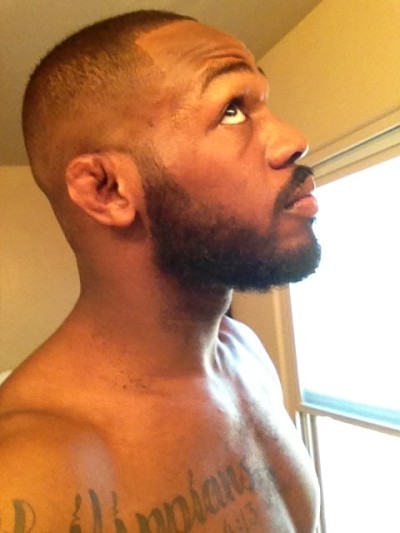 Former long-time UFC light heavyweight champion Jon Jones recently declared his intention to fight at the company's upcoming blockbuster event on July 9th, UFC 200.
Slated to take place at the newly built T-Mobile Arena in Las Vegas, the said event was originally supposed to be headlined by featherweight world champion Conor McGregor and former 155-pound title contender Nate Diaz in a rematch of their UFC 196 fight.
However, these plans were forced to be scrapped when McGregor was suddenly pulled out of the said fight for purportedly refusing to comply with the UFC's requirement for fighters to go through media obligations.
Currently, Jones is scheduled to face number six-ranked light heavyweight contender Ovince Saint Preux on Saturday, April 23rd as the headliner for UFC 197 in Las Vegas. The two men will be fighting for the interim 205-pound title. Yet, despite his upcoming assignment, "Bones" is already looking ahead to possibly fighting at UFC 200.
"Absolutely. I'd totally step in to UFC [200] and fill in that main event," Jones said in an MMA Fighting report.
Interestingly, Jones was also part of UFC 100 in 2009, the company's first blockbuster event since Dana White, and the Fertitta brothers took over the company in 2001. He fought Jake O'Brien at the preliminary card, and won by second round submission.
As for his possible inclusion to UFC 200, Jones says he is looking forward to be the first and only fighter to fight in both events.
"Is there anybody else who fought at both? I would love to be the only guy to fight at UFC 100 and 200," he said.
Jones also spoke about the current situation that McGregor is involved in. Speaking in front of the media after his open workouts last Wednesday, Jones says he believes this is a momentary setback for "The Notorious".
"I don't think he's gonna retire," Jones said of McGregor. "Just a few days ago on his Instagram, he said 'hungry like day one'. A guy like Conor, he's a fighter, and he is a winner, and I don't think he would want to go out on a loss."