UFC News 2016: UFC Releases Veteran Fighter Due To Assault Charges; Ex-Heavyweight Champ Out 3 Months Due To Shoulder Injury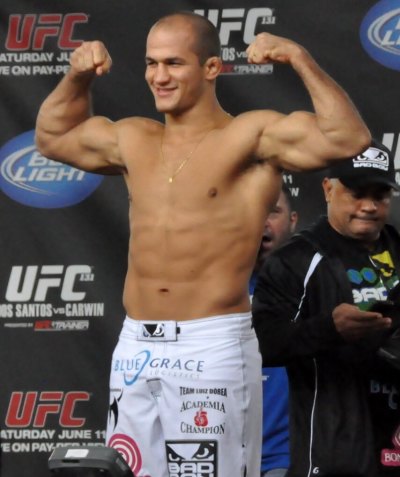 The UFC has released veteran fighter and The Ultimate Fighter 14 alum Diego Brandao, after the fighter was involved in an assault and battery case.
In a report by Sherdog, Brandao was involved in an alleged fight outside a strip club in Albuquerque last April 14, wherein he was believed to have threatened patrons of the said establishment using a firearm. He was then arrested the day after on three felony charges of aggravated assault with a deadly weapon, and another charge for aggravated battery with a deadly weapon.
The report adds that Brandao was eventually released on Saturday on a $15,000 bond. A few days after, the company released an official statement regarding Brandao's case, noting that they "concerned with the nature" of the allegations, but will be relying on the outcome of the case via due process.
But on Friday, the UFC has decided to officially cut ties with the 28-year old Brazilian fighter. In a report by Bloody Elbow, Brandao, who is one of the former opponents of current featherweight world champion Conor McGregor, was released from the roster due to the said allegations.
Brandao was signed by the company in 2012, where he had fought a total of ten fights. He holds 6-4 record under the Zuffa banner, with his most recent fight ending in a loss to Jiu-Jitsu specialist Brian Ortega.
Meanwhile, former heavyweight world champion Junior Dos Santos is slated to be sidelined for 12 weeks following a shoulder surgery. In a report by MMA Fighting, "Cigano", who is coming off an impressive win against veteran Ben Rothwell in Zagreb, Croatia in early April, underwent successful surgery to repair his injured shoulder.
"I had surgery to repair my labrum and a level four injury on my rotator cuff. Level four is a serious injury, so I had to do this surgery," Dos Santos confirmed.