UK Embassies Served As Venue for Over 200 Same-Sex Weddings in One Year in Countries Where It Is Illegal
Britain's Foreign and Commonwealth Office (FCO) has revealed that British embassies and consulates bypassed local laws and served as venues for more than 200 same-sex marriages in countries where it is illegal over the last year.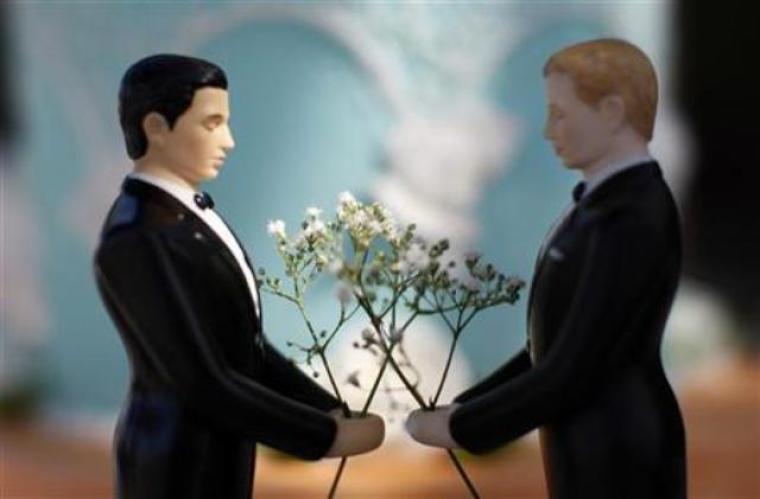 Data from the FCO showed that 202 same-sex marriages and six civil partnerships took place in British embassies and consulates in at least 26 countries between July 1, 2016 and July 6, 2017, The Christian Institute reported.
FCO offices in Australia, Cambodia, China, Cyprus, Germany, Japan, Malta, Mozambique, the Philippines, Serbia, Venezuela and Vietnam were used for the ceremonies, according to the information.
The practice is in line with former Prime Minister David Cameron's pledge to "export" same-sex marriage abroad so other countries could follow suit.
In July 2013 after the same-sex marriage bill was passed in Britain, Cameron told guests at a reception in London that Britain was now "the best place to be gay, lesbian or transgender anywhere in Europe," The Telegraph reported.
"That is a great achievement. That's not my measure; that is an internationally recognized measure. But there's still a lot more work to be done," he said then.
The British legislation allows homosexual partners to marry under British law as long as one of the applicants is a British citizen. The government's foreign policy was also changed to allow for same-sex weddings to take place at consulates and embassies.
Earlier this year, the British High Commissioner to Australia was forced to deny that the UK is pushing a redefinition of marriage on people.
Speaking to the BBC, Menna Rawlings said wedding ceremonies for homosexual couples held at British government offices abroad are simply a "celebration of our own values."
However, Lyle Shelton, Managing Director of the Australian Christian Lobby, felt the British pressure, saying that Australia should be allowed to make up its own mind on the matter.
"Just because Britain has made a decision, doesn't mean Australia has to follow suit," he said.
"We're seeing the negative consequences of the decision that Britain has made in terms of the impacts on the rights and freedoms of other people in the UK, particularly people of faith, so I think it's up to Australia to make its own decision and not to be swayed by what other nations might do," he added.
As a sign of UK's commitment to support the LGBT communities worldwide, Foreign Secretary Boris Johnson last year overturned a rule which forbade the LGBT pride rainbow flag from being flown at British embassies overseas, according to The Independent.
The flag, recognized as a symbol of solidarity with the LGBT community, may now be flown from British government offices abroad to celebrate Pride and other events.
Previously only the flags of the United Kingdom, its overseas territories and the EU flag were displayed.