US Skater Mirai Nagasu Makes History After Olympic Triple Axel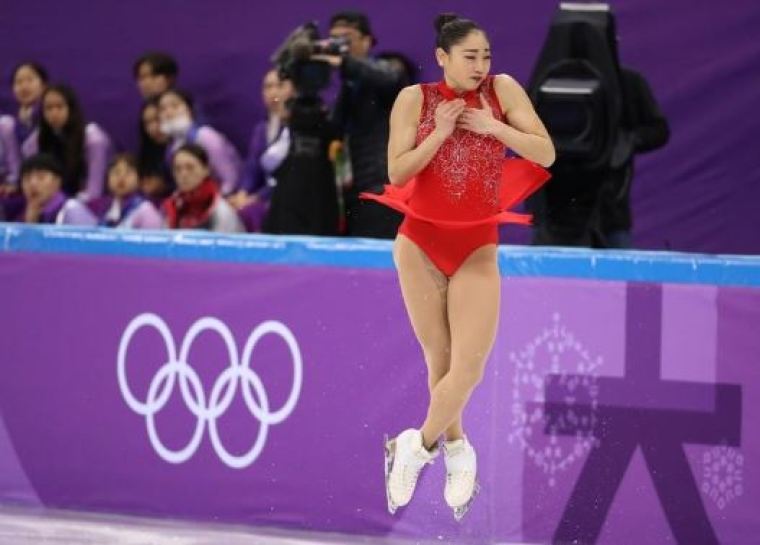 Mirai Nagasu has leaped into history after landing a triple axel at the 2018 Winter Olympics.
On Sunday night, Nagasu made history after becoming the first American woman to successfully land a triple axel at the Winter Olympics in Pyeongchang. The California-born athlete performed to the soundtrack from "Miss Saigon" and completed the most difficult move in women's figure skating — earning an almost perfect score of 137.53 points. She also helped the US win bronze in the figure skating category.
Nagasu's historic triple axel was a product of all her hard work and perseverance. Back in 2014, Nagasu was a 20-year-old figure skating veteran struggling to accept the fact that she was left home from the Sochi Olympics because of a committee decision.
Her fellow US figure skater Adam Rippon was also not selected that year. After not being part of the Olympics team for 2014, pals Rippon and Nagasu grabbed In-N-Out burgers to deal with their disappointment.
"We were eating In-N-Out because we were so upset that we weren't at the Olympic games," Rippon stated in a previous interview.
"Four years ago when I was left off the team, I wanted to make another Olympic team, and I knew I would really have to be something special. So to become the first to land a triple axel at the Olympic Games is historical, and no one can take that away from me," Nagasu said (via Reuters).
Nagasu joins the two other American women to land the most difficult out of the six triple jumps at the Olympics. In 1992, Japan's Midori Ito landed the move in Albertville and followed by Japan's Mao Asada in Vancouver in 2010. Asada repeated her triple axel in Sochi in 2014.
Last month, Nagasu finished the US Figure Skating Championships winning second place.her triumphant comeback to the Olympics this year also makes her the first female US athlete to return to the competition after missing an edition.