Utah Mom Sends More Than 1,200 Handmade Toys to Migrant Children Separated From Parents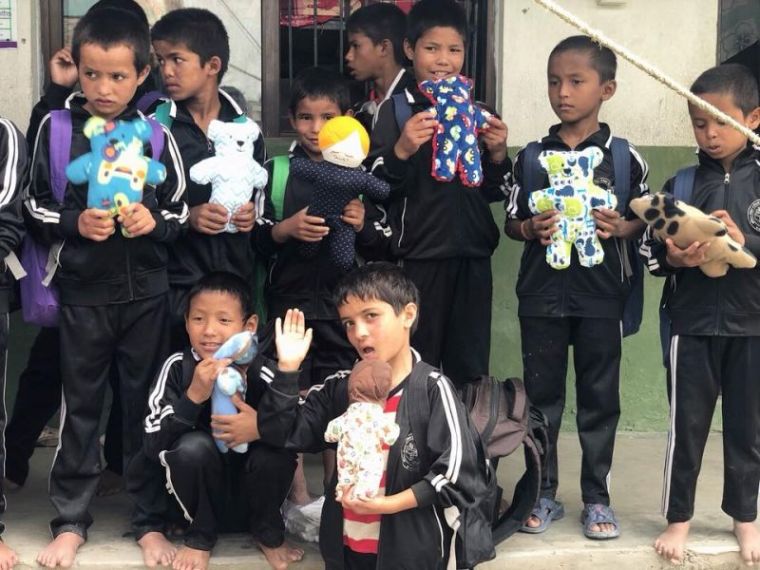 A mother from Utah wants to make sure that the kids who were forced to be separated from their parents due to the strict immigration policy will still have something to play with.
Sarah Parson first started to hand out toys to needy children when a friend told her a story about the children who were struggling during the refugee crisis in Greece back in 2015.
Speaking with Inside Edition, the mother of five learned that the kids in the refugee camps have no toys to keep them company. That is why they have to be content in playing with anything that they could find, including scorpions and garbage.
Since she knows the importance of toys to children because of her kids, she felt that she has to do something to make the refugee children happy. Since she can make handmade dolls for her children, she decided that she can just make more.
That is when her charitable organization Dolls of Hope began. After two years, the group managed to send more than 10,000 stuffed toys to kids in 23 countries.
"There's just something really special about making something for someone knowing it's going to give them comfort," Parson stated. "And you put your heart into it and I really feel like the kids can feel that," she added.
Most recently, the Dolls of Hope sent over 1,200 toys to the migrant children who had to be separated to their families at the US-Mexico border. The said toys were part of the gift bags handed out by Comfort Cases to make sure that it will be easier for the children to transition from the border facilities to foster care.
When the 42-year-old native from Cedar Hills, Utah was asked why she decided to do it, she said that the migrant children's stories touched her because she cannot imagine how her children will cope if they will be taken away from her.
She also said that she is aiming to make lift up the spirits of the migrant kids with the help of her dolls.
"My hope is we are giving a little piece of their childhood back," Parson also said. "That they can find comfort in that stuffed animal, or that doll. And that they can love that doll and hug that doll, even though they can't hug their parents," she went on to mention.
When asked how long she will do handmade dolls for less fortunate kids, Parson said that she has no plans to quit anytime soon.