'V-Rally 4' Release Date News: Franchise Returns To PC After 16 Year Hiatus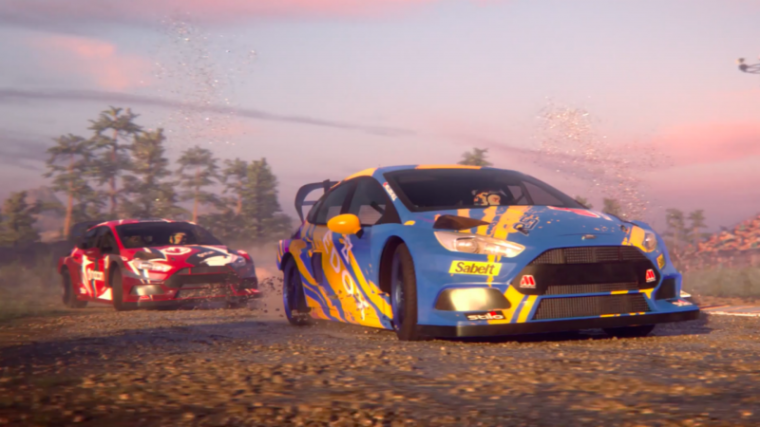 After being shelved for almost 16 years, the "V-Rally" franchise is making a comeback with "V-Rally 4." Bigben Interactive and Kylotonn Racing Games have announced their plan to bring the classic racing franchise with a new title that will be released this year.
The development team promises the new entry will remain "faithful to the identity of the franchise." In addition to offering the best graphics the latest technology can give, they also hope to strike the perfect balance between sensation, presentation, and simulation.
In addition to the standard online and career, the game will also include a number of modes that will test the player's skills in various ways. These include driving through various terrains, racing against expert opponents, racing with powerful cars and precision driving.
"V-Rally 4" features up to 50 cars for players to collect, customize, and upgrade. Among the new vehicles debuting in this installment include the Porsche 911 Safari, Ford Mustang, and Ford Fiesta RS RX all of which were featured in the game's announcement trailer.
Before taking on the project, Bigben Interactive and Kylotonn Racing Games already have a number of racing games between them. Some of their previous works include last year's "WRC 7: World Rally Championship" and the recently released "TT Isle of Man."
"It's a real privilege for me to once again work on the V-Rally series," said Alain Jarniou, Game Director at Kylotonn. "It's an extraordinary title that I have a very special connection to. I had a chance to join the team that created V-Rally to develop V-Rally 3 on the PlayStation 2 as a programmer. I'm very proud to be working on the franchise again 15 years later."
The first "V-Rally" game was released back in 1997 and was praised for its graphics and the 2-player mode. The game was followed up by two sequels the last of which was released in 2002.
All versions of "V-Rally 4" are scheduled for release in September.