'Valkyria Revolution' Plot: RPG Now Available in North America, Europe, Australia
'Valkyria Revolution' Plot: RPG Now Available in North America, Europe, Australia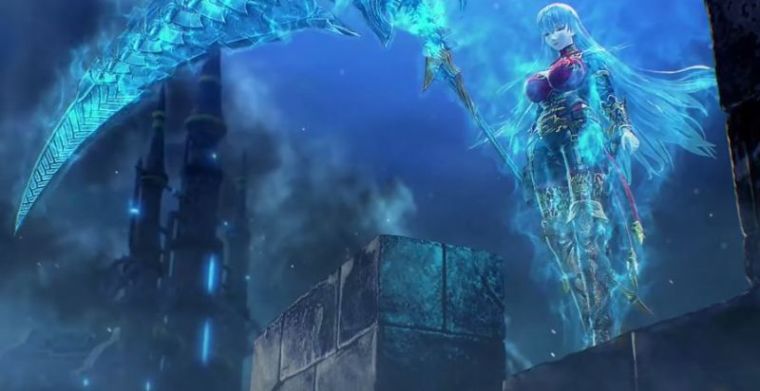 SEGA has officially released the role-playing strategy video game "Valkyria Revolution" in North America, Europe and Australia.
The video game is currently available physically and digitally for the PlayStation 4 (PS4) and the Xbox One for $39.99. A digital copy can also be downloaded for the PlayStation Vita (PS Vita).
A launch trailer has also been released for the spinoff video game of the "Valkyria" role-playing game (RPG) series, which introduced gamers to the game's plot while showcasing some of its gameplay.
In "Valkyria Revolution," the Ruzi Empire and the Valkyria occupied the Kingdom of Jutland. Amid a revolution, Jutland's elite soldiers, the Vanargand, must work together to repel the forces of the Ruzi Empire and the powerful Valkyria. The members of this anti-Valkyria squad includes Princess Ophelia, and they all have the ability to manipulate mana and wield ragnite as weapons, which will help them in conquering their enemies.
It is the gamers' job to control members of the Vanargand in fighting against the forces of the Ruzi Empire, and aside from the magical abilities of the characters, players must also utilize real-time combat and tactical elements of the video game in order to win.
Not only does "Valkyria Revolution" come with a brand-new battle system, it also allows gamers to upgrade their existing weaponry with the game's customization options.
The video game's soundtrack was the creative work of composer Yasunori Mitsuda, who is well-known for his involvement in "Chrono Trigger" and "Stella Glow." A behind-the-scenes video featuring the composer and singer Sarah Alainn as they discuss the song "Eternal Rest" has also been released by SEGA.
Following the video game's launch, the gaming company also disclosed its lineup of free downloadable contents (DLCs) coming to "Valkyria Revolution" and their respective release dates. The full list was published by Gematsu and can be seen in detail here.
"Valkyria Revolution" is now available on the PS4, PS Vita (digital only) and Xbox One.