Five Nights at Freddy's Movie Release Date: Premiere Not Revealed Yet, But Film On the Way
Warner Bros. has picked up the rights to "Five Nights at Freddy's," the popular game series created by Scott Cawthon. Fans will be delighted at the news, although no release date has been confirmed as yet.
According to the Hollywood Reporter, the feature adaptation will be produced by Roy Lee of Vertigo Entertainment as well as Seth Grahame-Smith and David Katzenberg of KatzSmith Productions.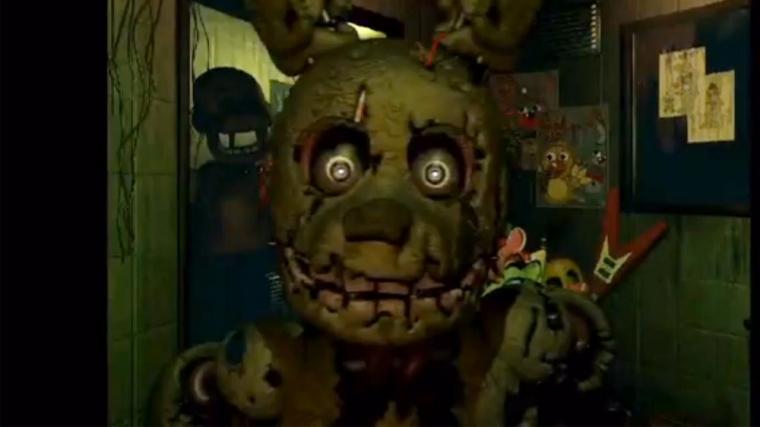 The game takes place in Freddy's Fazbear's Pizza, where an animatronic animal band performs for kids by day and goes on murderous rampages by night. Players take on the role of a security guard, who is assigned the much-dreaded night shift. The goal of the game is to stay alive — the player has to stay in the guard's room and monitor the robotic attackers on the security camera.
The sequels to "Five Nights at Freddy's" go even further, as the second game is actually a prequel which takes place around the same time as "The Bite of 87". The third game, which was released less than a month ago, takes place into the future, after Freddy's is retooled into a horror attraction based on the horrifying events of the previous two games.
Movies based on video games tend to be a hit or miss, but if Warner Bros. does a great job on the first "Five Nights at Freddy's" film, there's a possibility that this could turn into a trilogy.
"We're looking forward to working with Scott to make an insane, terrifying, and weirdly adorable movie," said Grahame-Smith to The Hollywood Reporter.
"The story really lends itself to being a movie, and it taps into a large unexplored niche of horror that a lot of people will be able to relate to," said Cawthon.