'WrestleMania 32' Rumors: The Rock Not Featuring in Next Year's Event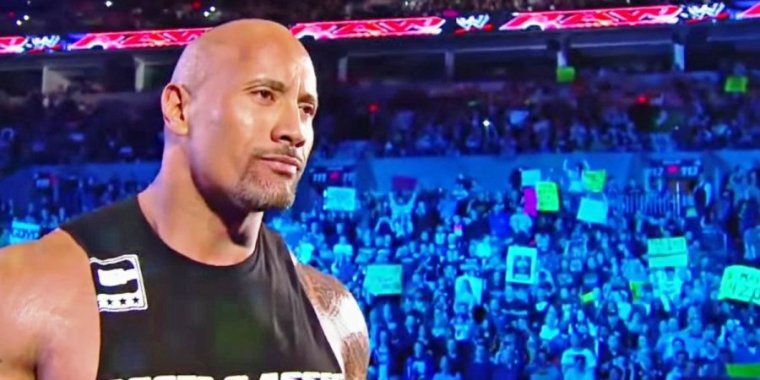 Rumors have emerged The Rock, along with another pro wrestler, will not be present in next year's "WrestleMania 32" due to other commitments.
Dwayne "The Rock" Johnson, who has been a staple in "WrestleMania," WWE's professional wrestling PPV event held every March or April each year, is reportedly out of the line-up in next year's show because of the production schedule of a movie he is attached to.
According to reports, The Rock's insurance company isn't going to cover him for any injuries he acquires if he joins in the 32nd "WrestleMania" this coming April, which may take him out of the film contract he has already signed.
The Rock is due to appear in Rawson Marshall Thurber's comedy film, "Central Intelligence" next year, and producers behind the movie are said to have warned against him participating in any pro wrestling event during filming to prevent injuries.
"WrestleMania 32" will be held at Arlington, Texas' AT&T Stadium, with the organizers promising to break "WrestleMania III's" record of 93,173 audience attendance.
With former UFC Women's Bantamweight Champ, Ronda "Rowdy" Rousey having already bowed out of the event, The Rock's absence may dampen fans' willingness to attend the all-star event, as well.
Despite a rumored John Cena vs. The Undertaker match and speculations of a Brock Lesnar vs. Daniel Bryan matchup promising to bring in huge audiences, the non-participation of A-listers like The Rock and Ronda Rousey may serve to lower the crowd count.
The Rock, who was originally billed as facing Triple H in "WrestleMania 32," may still appear in the event, albeit in a non-wrestling role like his two previous participations in the last two years of "WrestleMania."
There have been speculations WWE will be putting him up as a headline for its WWE Hall of Fame ceremony on the eve of the event instead, with his chances for participating in a wrestling event having to wait until the "WWE SummerSlam" in August next year.