Man charged with torching Pa. church says he was 'mad at God'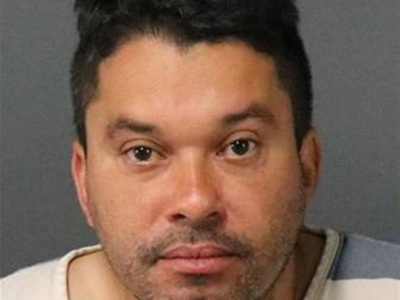 A man charged with the arson of a Pennsylvania church that banned him for unspecified reasons said he was angry at God.
Wilmer Jose Ortiz Torres, 43, was charged with twice setting fire to Iglesia Pentecostal De Bethlehem, as well as burglary and criminal trespass.
Ortiz Torres spoke briefly with the media after waiving his right to a preliminary hearing, explaining that he did set the fires and was "mad at God," The Morning Call reported on Thursday.
Northampton County District Attorney John Morganelli explained to the media that Ortiz Torres "had some mental health issues," according to The Morning Call.
Ortiz Torres is believed to have set the first fire to the church after midnight on April 23, which damaged the sanctuary. A second fire was set two days later on the church's roof.
"Who would do this again? They already burned everything inside," said Nitza Colon, the daughter of the pastor's daughter in an interview with a local CBS affiliate after the second fire.
"When we got the call this morning it was like who would do this again? The law knows how to take justice and we just pray for that person because we don't know what's gonna happen."
Authorities arrested Ortiz Torres for the fires when security camera footage from a nearby intersection showed a person identified as the suspect walking around the area just before the arson.
Irma Rivera, sister of Ortiz Torres, told local news station WFMZ that her brother had a long history of mental illness and claimed that he was bullied by the congregation.
"He was always quiet (and) respectful to everyone," Rivera told WFMZ. "All he wanted to do was sit down in (the) church that he loves and feel safe and listen to God's words. And instead he got humiliated and bullied once again."
Iglesia Pentecostal De Bethlehem was founded about 50 years ago and has a mostly Hispanic congregation of about 150 people.