10 Myths About Lust That Need to be Dispelled Today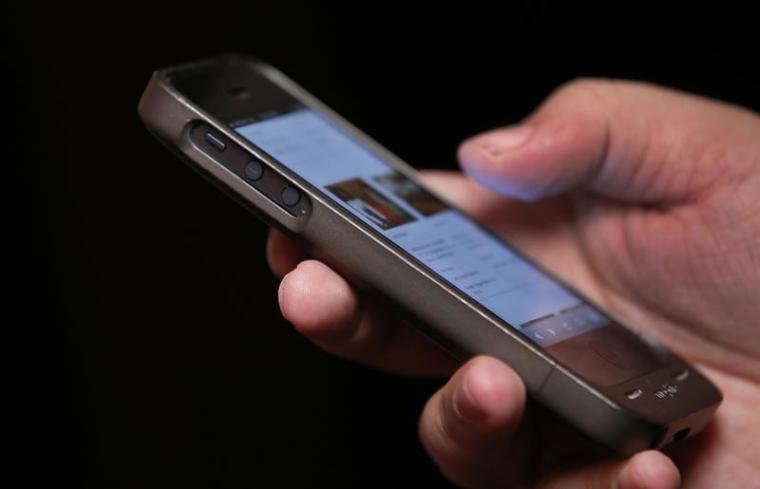 *This article was discussed on the author's podcast, All Truth is God's Truth, recently. You can find the episode here (iTunes, Google Play, or Stitcher). Subscribe for more interaction with culture from a consistent Christian worldview.
"You have heard that it was said, 'You shall not commit adultery.' But I say to you that everyone who looks at a woman with lustful intent has already committed adultery with her in his heart. - Matthew 5:27-28
Lust is always the responsibility of the person who is lusting. Lust is not something that "happens" to you. Lust is a sin that you freely choose to participate in. This is not bad news; it's good news. If lust is not something that "happens" to you but something you choose, this means you can choose not to lust! And God the Holy Spirit empowers Christians to resist temptation and to live holy lives.
Therefore, in order to resist temptation, we need to reject these 10 myths about lust. If you embrace these 10 myths about lust, you will find no remedy for your lust. Instead, you will dive into a "black hole" of sin.
Let us embrace the truth by rejecting these 10 myths about lust:
1. "I lust because I'm human." No, you lust because you're a sinner. Jesus is fully human too, yet He has never lusted.
2. "I lust because others dress immodestly." No, you lust because your wicked heart enjoys the immodesty of others. How others dress does not "cause" you to lust. Your sinful enjoyment of someone else's immodesty causes you to lust. The problem is you, not everyone else.
3. "I lust because I'm not married." No, you lust because you love sex more than God. The Christian life is a struggle for our affections. The question is if we will be the slave of Christ or of sin? We make choices everyday that reveal how much we love God. Thankfully, we're saved based on His perfect love for us in Christ, not based on our inconsistent and imperfect love for Him. Nevertheless, let us love Him by keeping His commandments (John 14:15).
4. "I lust because I desire marriage." No, you lust because you desire sexual immorality. Desiring sexual immorality is the opposite of desiring marriage. A desire for marriage is a desire for sexual morality within marriage. If you truly desired marriage, you wouldn't lust, because lust by definition is seeking sexual fulfillment outside of marriage.
5. "I lust because I cannot help it." No, you lust because you willfully choose sin over holiness. You've developed a lustful habit. Repent and turn to Christ habitually. Live out the holiness He requires until new holy habits are formed.
6. "I lust because my spouse is not as interested in sex as I am." No, you lust because you desire sex more than you desire God. Husbands and wives, according to Scripture, are one flesh (Gen. 2:24; Mark 10:8). Your spouse's needs are your needs. This includes sexual needs; husbands and wives should meet their spouse's sexual needs. If anyone should control sexual frequency in marriage, it's the person with the most active libido not the person with the least active libido, according to the apostle Paul (1 Cor. 7:1-5). However, if a spouse is unable to meet these needs or if he or she refuses to meet these needs, the spouse whose sexual needs are not being met still has a responsibility to exercise self-control, which is a fruit of the Holy Spirit (Gal. 5:22-23). In other words, God's grace should be sufficient for you, unless you love sex more than God.
7. "I lust because my spouse does not appreciate me." No, you lust because you believe God is too small to meet your needs abundantly. God's acceptance of you due to Christ's finished work should be enough for you to remain faithful to Him. Living out, "I'll serve you faithfully God if my spouse appreciates me" reveals your idolatry. No one is "driven to lust" by being unappreciated by his or her spouse; one only runs to lust or to God; and only God can satisfy you.
8. "I lust because I believe God's image-bearers are beautiful." No, you lust because you reject God's creation (Gen. 1:26-27). Those who lust objectify God's image bearers, reducing His divine image to a mere object of immoral non-consensual one-sided sexual gratification.
9. "I lust because sexuality is pervasive in my godless culture." No, you lust because you want to be like your godless culture.
10. "If I fulfill my lusts, they will go away." No, the remedy for lustful desires is for you to deny yourself (starve your lust), pick up your cross, and follow Christ (Luke 9:23).
The only answer for a lustful heart is constant repentance and faith in Christ. We must believe God rather than man, whether "man" is everyone else or ourselves. God is more beautiful and more valuable than fulfilling our lustful desires. If you embrace and meditate on His beauty, all sin will appear ugly and detestable.
Reader, I realize this article may appear to be a heavy burden to bear, but I am trying to free you not burden you. You are not a victim of your lustful heart. You are a willful participant. The moment you start taking responsibility for your lust is the moment you start to pursue victory in God, by the Spirit, through the Son, to the Father. True freedom is found in holiness, not in succumbing to our lustful hearts. If you obey your lustful heart, you will never satisfy it, you will only increase its appetite for lust.
Instead of choosing slavery, choose freedom in Christ; choose holiness.
Jared Moore was dead in his sin and God raised him to life in Christ Jesus. Because of Christ's finished work, he will live forevermore. Jared has served in pastoral ministry in a Southern Baptist context since 2000. He currently pastors Cumberland Homesteads Baptist Church in Crossville, TN. He is married with four children. Jared has authored several books. He is also a PhD candidate in Systematic Theology and a Teaching Assistant for Dr. Kyle Claunch at Southern Baptist Theological Seminary.
Books: http://amzn.to/2h6rpQ8
Website: http://jaredmoore.exaltchrist.com/
Facebook: https://www.facebook.com/Jared-Moore-134396103280214/
Twitter: https://twitter.com/jaredhmoore
Enjoy God Through Popular Culture: https://t.co/Bm6YFmRh9q
All Truth is God's Truth Podcast: https://itunes.apple.com/us/podcast/all-truth-is-gods-truth/id830829832
Pop Culture Coram Deo Podcast: https://itunes.apple.com/us/podcast/the-pop-culture-coram-deo-podcast/id1332025685