3 Tips for More Regular Bible Reading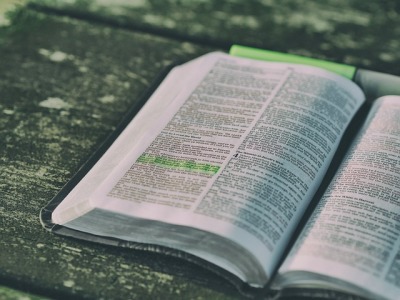 My first article gave reasons why Christians should read the Bible at least four days each week. My second article explained why regular Bible reading is challenging for many. Here's a summary:
We have become conditioned to read in bursts. The Bible was not written to be read that way.
The Bible can be challenging to read, even for avid readers who understand the times and cultures in which the Bible was written.
Parts of the Bible can be boring; many readers get bogged down in those parts.
The most popular version of the Bible, the King James Version, uses archaic terms that make some passages very difficult to understand.
Familiar parts of the Bible can get stale, leading us to zone out when we encounter them.
A few years ago, I was in the middle of Christian Leadership Concepts (CLC), a challenging, two-year program for small groups of men who want to go deeper in their faith. CLC stresses the importance of having a daily quiet time with God, which was something that I never had done. Here are three things that I learned that should help you in your quest for more regular time in God's Word.
1. Don't Go It Alone.
CLC wasn't the first organization to challenge me to spend time in the Bible every day. Just about every church I had attended recommended a daily quiet time. I got the same recommendation at Christian conferences, at my kids' youth events, and in many Christian books that I read. But I never stayed consistent until I was in a CLC group. That's because CLC not only issued the challenge but surrounded me with a group of guys who helped me meet the challenge.
You don't need a big team. But, if you're like me, then you need at least one other person to partner with you in the venture – and adventure – of reading God's Word regularly. Having one or more partners gives you benefits such as these:
Interaction: Hearing ideas from others, and putting your thoughts into words, can help everyone in the group understand challenging passages and apply more of God's Word to your daily lives.
Accountability: You and your teammates can help each other stay on track with regular time in the Bible.
Support: Good teammates care about more than just accomplishing a goal. They care about each member of the team and will commit to providing ongoing, prayerful support.
2. Try a Bible Reading Plan.
If you want to embark on the challenge of reading the New Testament or the entire Bible, then you should get a reading plan. There are plenty of free ones. Here are some examples from Ligonier Ministries:
5-day Bible plan: Bible in a year, with readings five days a week
52-week Bible plan: Bible in a year, with each day of the week focused on a different genre: Epistles, The Law, History, Psalms, Poetry, Prophecy, and Gospels.
Four-a-day Bible plan: Bible in a year, with four readings a day, starting in Genesis, Psalms, Matthew, and Acts
Books-of-the-month Bible plan: Bible in a year, completing specified books each month
Chapter-a-day Bible plan: Bible in three years, one chapter per day
5x5x5 NT plan: Read through the New Testament in a year, reading Monday to Friday.
A reading plan provides structure, goals, and milestones, which help you get on track and stay on track with reading the New Testament or the entire Bible. What a reading plan doesn't provide, however, is insight into what you are reading. If you want such insight, then check out the Bible Project page on YouTube. For every book of the Bible, the page provides one or more Read Scripture videos. Each is a short animated film that provides an overview of the book (or a portion of it) with invaluable information on the author, the context in which he wrote, the structure of the book, and its theme(s), key elements, and highlights.
3. Find a Devotional That Works for You.
Some people prefer to contemplate Bible passages on their own, while others prefer to get insight from someone else. If you fall into the latter camp – and you don't have a Bible reading team or don't talk to your teammates very often – then a devotional may be a good option for you. Each entry in a typical devotional is a Bible verse or passage and the author's thoughts on that verse or passage. Those thoughts are designed to help you understand the verse or passage and apply it to your life.
Most devotionals are available for purchase, but a growing number are free. A free devotional may be hosted on a website, distributed via email, or made available via a smartphone app.
I wanted a devotional that would help me get into a rhythm of drawing daily strength from the Bible. After searching in vain for months, I decided to write one. The result is Daily Strength for Men, which will be available in early November. Samples are available on DailyStrengthForMen.com.
My prayer is that, whatever resources you use, you'll get deeper into God's Word and grow closer to God, the source of our strength.
Chris Bolinger is the author of Daily Strength for Men, available in November from BroadStreet Publishing.