A Prayer God Delights to Answer
Ready for a great adventure? Ask God to use you more.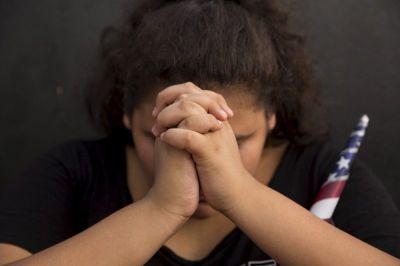 "Lord, use me more!" What Christian doesn't want to come to the end of his or her life and know that it was a life well spent for God and His kingdom? But give thought to how you pray, my friends. Yes, it's a wonderful prayer because it shows your heart is pointed in the direction of God's glory. But it can also be a dangerous prayer. To make us more usable, God doesn't make us stronger, He makes us weaker.
"God chose the foolish things of the world to shame the wise; God chose the weak things of the world to shame the strong. He chose the lowly things of this world and the despised things — and the things that are not — to nullify the things that are, so that no one may boast before him.... Therefore, as it is written: 'Let him who boasts boast in the Lord'" (1 Corinthians 1:27-31).
God typically doesn't use the strong. He uses the weak and the lowly. That may be what we're inviting into our lives when we pray, "Lord, use me more!" He wants us dependent on Him, not on our strengths, our talents, our experiences.
When Moses thought he was usable (Exodus 2:11-15), he wasn't. And when he thought he wasn't, he was. After 40 years out of the spotlight, God decided Moses was usable. When He called on Moses to serve Him, Moses offered nothing but excuses: I'm nobody (Exodus 3:11), I have no authority (3:13), I'm not persuasive (4:1), I have no speaking skills (4:10), and I'd just rather not do it (4:13). He was inadequate for the task and knew it — just the kind of man God was looking for.
Flash forward a few thousand years. In the early 1980s, I was enjoying success as a money manager. I was active in several parachurch ministries and frequently gave my testimony at evangelistic outreaches. I was able to give to the Lord's work. The "abundant life" was good. When I prayed, "Lord, use me more" I wanted more of the same. But to multiply my usefulness, the Lord didn't give me more of the same.
First, He had to give me more of something else — weakness, humility, dependency. He took me through many trials where I learned in new ways that God's strength is made perfect in weakness. It was a desert experience that lasted for several years. (For the story of my desert adventures, see Chapter 30 in  target="_blank">The Sound Mind Investing Handbook" target="_blank">The Sound Mind Investing Handbook.
In 1990, circumstances seemed to indicate that the Lord was leading me to begin the Sound Mind Investing newsletter. As often is the case when the Lord is taking you into new areas of trusting Him, the circumstances were not promising. I had no subscribers. I had no experience in publishing. I had nothing in my background that suggested I could make a living with my writing. I had no financial backers and no start-up capital other than what I could borrow on my home. Like Moses, I was facing a situation where success seemed unlikely.
It would have been easy to question if I was hearing the Lord correctly, but my wife Susie had no doubts. With her encouragement, I placed an order with a printer for 500 copies of our first issue. That was nearly 30 years ago. Since that time, God has generously used Sound Mind Investing to assist tens of thousands of Christians as they seek to honor Him with their stewardship and giving. To Him be the glory; great things He has done!
Among the lessons I've learned, these stand out:
To be more usable, we must become even more dependent. This can be painful for awhile.
Knowing Him better is worth the pain.
He has a timetable for accomplishing this. Chances are, it's not the same as ours.
"Without faith it is impossible to please God..." is one of the most daunting verses in Scripture.
He chooses how we serve Him and plants us where he wills.
The door of usefulness is open to everybody. If the qualification is weakness, we can all qualify.
Ready for a great adventure? Ask God to use you more.
Austin Pryor is the founder of Sound Mind Investing, America's best-selling investment newsletter written from a biblical perspective. SMI helps people manage money well so they can truly live well and give generously.
© Sound Mind Investing