Conservatives Don't Need Spokesmen Like Paige Patterson; We Need a Better Vision of Manhood and Womanhood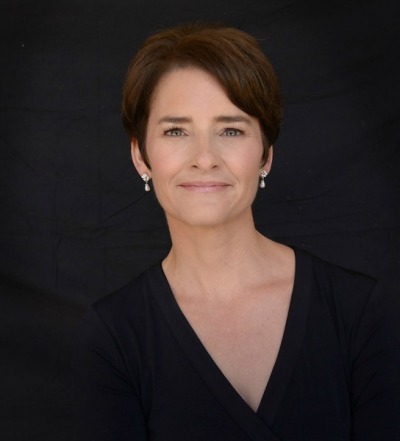 Paige Patterson, the president of Southwestern Baptist Theological Seminary and hero to many conservatives, is fighting for his professional life after his regrettable remarks concerning battered wives and a "very attractive" and "built" teenage girl. While many evangelicals are calling for Patterson's resignation, including nearly 3,000 Baptist women, some are defending him. In fact, one woman commented on my Facebook page that those who are calling for Patterson's removal are merely "whipping up emotions" to remove "one more socially conservative voice from leading a seminary."
Seriously? Defending women's dignity is "whipping up emotions"? Others insinuated that the controversy is just "overblown" and evidence that "victimhood" has entered the church. If women would just grow some thicker skin, this whole debacle would go away and conservativism would thrive.
While I can appreciate the good Patterson has done over the years defending inerrancy and galvanizing conservatives within the Southern Baptist Convention, remaining in his position now does nothing to advance conservativism. It merely reinforces a negative evangelical stereotype to the watching world. Even worse, it excuses misogyny – something that has flourished for far too long in conservative evangelical circles.
What's needed now is not for women to grow thicker skin, but for Christian men to shed the callouses from their hearts.
Don't get me wrong. I'm a conservative. And theologically, I align much more closely with complementarians like Patterson, who believe men and women are equal in worth, but different in function – than I do with egalitarians or feminists, who believe men and women are functional equivalents.
But Patterson's comments make conservatives look bad – horrible actually. His comments represent a perversion of biblical manhood and womanhood, yet it's a perversion that many believe is the standard, and we have ourselves to blame for that.
For far too long, conservative women have simply taken the dismissive, condescending, and even abusive behavior. And for far too long, good and decent conservative men have overlooked it. This needs to stop.
In case you're not familiar with the current controversy, audio recently surfaced in which Patterson tells about a time he counseled a battered wife to stay in her relationship and pray for her abusive husband. She returned later with two black eyes, and confronted Patterson saying, "I hope you're happy." Patterson replied, "Yes . . . I'm very happy," because apparently the woman's prayers had resulted in her husband coming to church the following Sunday.
Reflecting on Patterson's comments, Michael Gerson astutely wrote in the Washington Post, "This, presumably, is Patterson's version of a happy ending: A wife gets battered, but the church gets a new member. God works in misogynist ways."
Patterson also condoned the objectification of a "very attractive" and "nice" 16-year-old girl during a 2014 sermon. In the sermon, Patterson recounted that a teenage boy near him remarked when he saw the girl, "Man, is she built!" The boy's mother rebuked him, but Patterson defended the boy saying, "He's just being biblical. That's exactly what the Bible says."
Biblical? There's nothing biblical about objectifying women. And as the mother of a 16-year-old girl, I'm repulsed by Patterson's remarks. They're creepy and inappropriate, and worst of all – they're demeaning. Sadly, though, this kind of behavior is not uncommon in conservative circles.
In "A Letter to My Brothers" published last Thursday, Bible teacher Beth Moore bravely told about decades of being demeaned, dismissed, and objectified by her male counterparts in the church. She described a time just a year ago when she met a theologian whose books she had read and had long respected. She anticipated having dinner with this Christian leader and discussing theology, but the instant they met, "he looked me up and down, smiled approvingly and said, 'You're better looking than ______________ (another woman Bible teacher).'"
That kind of behavior is unconscionable. But it's not uncommon. I've experienced similar slights.
I remember riding in a van once with a well-known Christian pastor to an event where he was speaking and I was emceeing. He looked at me in my heels and asked, "So what are you doing tonight?" When I told him I was emceeing, he looked like he had sucked on a lemon and asked me what kind of an event this was that a woman would be serving in that role. Wow, thanks.
I have also heard accounts of men walking out of Christian events when a woman got up to speak. I have even heard prominent Christian men excuse that behavior.
But these slights seem minor compared to women who have been told to return to an abusive home, or forced to take the blame for the demise of their marriage at their husband's unfaithful hands.
In my book, "Redeeming the Feminine Soul," I recount the story of Anna Duggar, wife of Josh Duggar from the reality TV show 14 Children & Pregnant Again! In 2015, the idyllic home Anna thought she and Josh shared was rocked by revelations that Josh had repeatedly cheated on her, harbored an internet porn addiction, and signed up for two paid subscriptions to Ashley Madison, a website that facilitates extra-marital affairs.
Given these devastating circumstances, one would expect Anna's Christian community to rally to her support. But stunningly, soon after Josh admitted to his affairs, the Duggar's family pastor said in a sermon that if a husband is unfaithful, it's often because his wife has failed to satisfy him sexually.
That's repugnant.
Similarly, Hannah Ettinger, someone who grew up in Christian fundamentalism and now is writing a memoir about it, recently recounted her story in the Washington Post. She writes that when her husband decided he no longer loved her and filed for divorce, her conservative Christian father judged her for it and refused to offer her any support.
"I could tell (my father) about the hours and hours of conversations in which (my husband) obsessed over his feelings for another woman and questioned whether he had ever been in love with me at all," she writes. "I could tell my father about how, a month after we separated, my ex called me up and told me through tears that he'd slept with someone else, and it wasn't good, and could we still divorce but be friends with benefits?
"I could tell my father all these stories, but I knew it would never satisfy him, that I couldn't win the battle for his support with evidence. The burden of proof was on me, and at stake was my family's support, the validity of my faith and my character."
Ettinger's story is heartbreaking. Whatever your theology concerning divorce and remarriage, this is no way to treat a woman whose husband rejected her and then treated her like a leftover meal.
But what these regrettable accounts reveal is not complementarianism, or biblical manhood and womanhood. It's patriarchy – an extreme and misogynistic form of complementarianism that upholds the curse against the woman in Genesis 3 ("he will rule over you") as though it's an ideal, instead of a regrettable consequence. And it completely misses the new paradigm Christ initiated. Instead of ruling over his wife, a husband is supposed to sacrifice his life for her like Christ did for the church.
This is why I'm reluctant to identify as complementarian – and why I sincerely hope Patterson resigns. Though I believe in the essential, good and beautiful differences between men and women, and the clear order God has established between the sexes, I thoroughly reject the extreme subjugation and objectification of women that's rife within pockets of the conservative church. That is misogyny parading as theology. It does not view men and women as complements to one another; it views women as accessories to men.
This form of complementarianism drives women to become feminists, which sadly, is rife with its own brand of misogyny. Instead of upholding women as women and celebrating our unique contributions, feminism seeks to make us into "the men we wanted to marry" and encourages women to kill their own unborn progeny. That's about as misogynist as you can get.
Christian women today don't need feminism, but they don't need patriarchy either. And they certainly don't need spokesmen like Paige Patterson. We need a good and beautiful vision of womanhood, and men who respect women as equals, yet treat us like ladies.
This is a unique moment when the both the church and the world is listening. As Christians committed to the gospel and the essential worth of every human being, let's make sure we speak the right message.