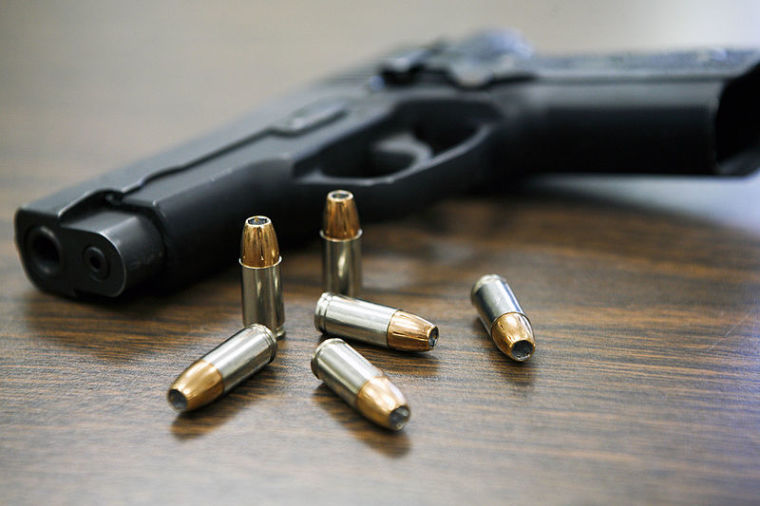 Last weekend, "Faith Under Fire: The Antoinette Tuff Story" premiered on Lifetime television. The movie chronicled tense moments and tender exchanges between Antoinette Tuff and Michael Brandon Hill after he snuck into the Ronald E. McNair Discovery Learning Academy with a sinister plot, only to be thwarted by Tuff who was as she put it in her 2014 book: Prepared for a Purpose.
Having survived one of the most frightening experiences of her life, Tuff doesn't attribute a singular exchange that softened the heart of the would-be gunman. Instead, she says: "God has a purpose for us all, don't allow what you're going through in the moment to determine your destiny for tomorrow!" A sentiment reverberating through her book and the basis for the film. What is remarkable is how Tuff used her experience to empathize with the gunman. At the time of the standoff, she was a recent divorcee and mother to a disabled son. She too had been suicidal, yet found her way back to wholeness, thanks to her faith.
Tuff remained calm and was able to communicate to both the gunman and emergency services; helping end the ordeal and negotiate a peaceful surrender after which, Hill was later sentenced to 20 years in prison. Tuff has since relocated and is now a member of the Potter's House in Dallas, Texas where Bishop T.D. Jakes serves as not only her Pastor, but also Executive Producer of the film.
Upon learning more about her story, he joined forces with Tuff procuring rights to the story and later Lifetime to produce "Faith Under Fire" starring R&B superstar and multiple GRAMMY Award winner Toni Braxton. At the Dallas screening of the film, Bishop Jakes was asked about his daughters and their potentially intrinsic heroics: "My daughters are pretty tough and they're strong under pressure and under fire. And, I think that is the substratum of so many things we see out of women today, who have had to be strong and who have had to be resilient. I think that women of all walks of life will be inspired because they have faced some vicissitudes that were overwhelming."
Braxton was candid when asked about preparation for the role of the modern-day heroine, intimating that "nothing prepared me for this role. She is our hero and as moms we always have our heroic moments being mom, but this woman...she had faith I don't think I've ever had in my life and I'm proud to be able to portray her." Rounding out the incredible lead ensemble for this amazing cast are: Malik Yoba and YaYa DaCosta and Trevor Morgan.
The week leading up to last week's premiere of the film was terrifying for school campuses across the nation. Shootings were reported in Italy, Texas, another in Gentilly, Louisiana.  In Benton, Kentucky, two students were killed and 18 others injured in another shooting. The safety of school campuses has been an issue as of late, following the Dec. 2012 shooting and loss of life at Sandy Hook Elementary in Newtown, Connecticut.
In preparation for possibly the worst scenario learners and leaders could potentially ever face, schools now prepare for not only regional weather threats like earthquakes and tornadoes but lockdown and active shooter drills.
Antoinette Tuff's story is miraculous and one of divine intervention, not a how-to. Not every person that encounters a gunman will be able to diffuse the situation with words or disarming engagement. This reality is at the heart of Tuff's biographical book on her purpose. Though Tuff was able to avert a looming crisis, many Americans are grappling with the dilemma of gun violence and gun ownership.
Executive Producer Bishop Jakes also shared his thoughts about the intersection of faith and gun control, a collision course that brought Tuff, Hill and his AK-47 face to face: "I think that we have to do some sensible reconstruct to create laws that protect us without restricting our freedoms that this country affords. And, I think that when we stop politicizing it and start using level heads, we can achieve those goals."
Fred Willis engages his online audience with the SoulProsper Media Group, Threaded (a digital magazine) and as editor-in-chief of Signature Radio and News (online). He is currently a contributor on the Huffington Post blog and continues to expand the reach of his media voice with his newest podcast: "On the Record".