Indiana University Has Their Own Larry Nassar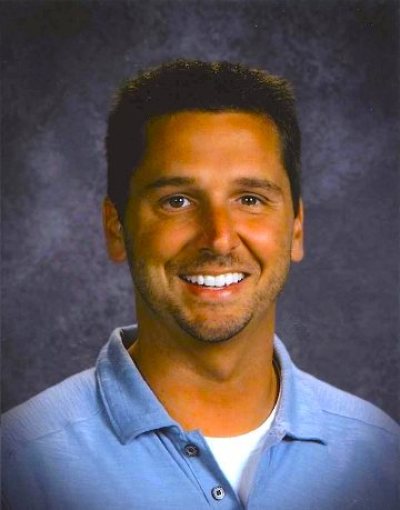 The Monster of Michigan State has been brought to justice. After over 150 women courageously faced the sick man who horrifically abused them, testifying to his perverted molestation that tortured their innocence, Judge Rosemarie Aquilina sentenced Larry Nassar to up to 175-years in prison.
The sentencing, which Aquilina said was her "honor and privilege" to hand down, culminated months of investigation, revelation, trial and testimony against the former Michigan State University and USA Gymnastics doctor. The crimes were originally unearthed by the Indy Star and first accuser Rachael Denhollander.
For its part, Michigan State University is under deserved fire for not only failing to stop Nassar's predation, but defending and protecting him for years. Judge Aquilina herself called for "a massive investigation" into why Nassar's abuses were met with inaction for almost a quarter of a century. I echo those calls.
After all, Michigan State is not the first major university to protect such wholly offensive conduct. Just under six years ago, Jerry Sandusky who had been protected and shielded by Penn State University, was convicted on 45 counts of sexual abuse.
Yet for some inexplicable reason another Big Ten university – located in the same state as the intrepid IndyStar journalists whose heroic work exposing Nassar's sins should never be forgotten – continues to escape culpability for funding, protecting, and promoting another monster associated with serial child sex abuse.
Amidst the now academically disgraced sex studies conducted by famed zoologist Alfred Kinsey, there exists a disturbing record of in-depth reports on the sexual behavior of children acknowledged in no less than the New York Times. In her chilling exposé entitled "Sex, Lies, and Kinsey," Dr. Judith Reisman has played the role of IndyStar reporters, revealing the horrific sex crimes perpetrated by Kinsey's sources against children as young as infants.
Quantified by his own charts and graphs, Alfred Kinsey facilitated the sexual violation of up to 2,035 infants and children that included oral and anal sodomy, manual abuse, and genital intercourse.
If you flip to page 180 in Kinsey's own landmark (though now discredited) book, "Sexual Behavior in the Human Male," Table 34 reveals sickening data that would make Larry Nassar and Jerry Sandusky blush. 
Journalist Jonathon van Maren noted in 2014 that Kinsey went so far, "as to record children shrieking and thrashing in pain, passing out and convulsing as the result of the hellish abuse he was putting them through, as evidence of 'orgasm.'"
Just like Michigan State and Penn State, Indiana University has done seemingly everything in its power to protect the reputation of the criminal while making life difficult on his accusers. During her tenure as the head of Indiana University's Kinsey Institute, June Reinisch made life miserable for Dr. Reisman, working diligently to discredit her. Documents now prove that Reinisch directed a concerted effort to defame Reisman and derail all efforts to make her peer-reviewed research into Kinsey's sex crimes public knowledge.
These attacks eventually provoked a defamation lawsuit against Indiana University's June Reinisch and the Kinsey Institute. The lawsuit was dismissed by a judge in 1994 not due to lack of merit but due to the fact that Dr. Reisman's pro bono law firm could no longer afford the increased costs the case was generating.
One cannot fairly look at Indiana University's treatment of Dr. Reisman's scientifically verified research of Kinsey's crimes and not conclude that they are any better than the officials at Michigan State who publicly ridiculed Larry Nassar's accuser Rachael Denhollander, while signing petitions on behalf of the perverted doctor.
To this day, despite being a public institution, Indiana University keeps a lid on all contemptible records of Kinsey's work, and allegedly refuses access to its files for those researchers whose efforts call into question the conduct or methodology of Alfred Kinsey.
If sexually abusing children is wrong, then it is wrong whether it's done by an esteemed football coach, a venerated doctor, or the culturally celebrated father of the sexual revolution. And those who protect the criminals deserve condemnation whether they are Spartans, Nittany Lions, or Hoosiers.
Those who rightly celebrate the end of one monster's career should not ignore the continued reign of another monster.
Peter Heck is a speaker, author ,and teacher. Follow him @peterheck, email peter@peterheck.com  or visit www.peterheck.com.