Is Salvation a Gender Issue?
Ladies, we do not need another mediator. We already have one.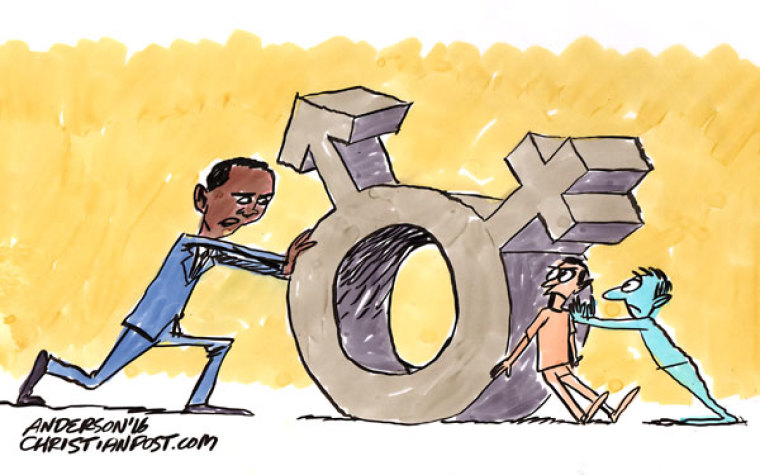 A little before Christmas, an article appeared on the Desiring God website called "Husbands, get her ready for Jesus."
Desiring God summarized Pastor Brian Stoudt's article this way:
Husbands, we have the staggering privilege of getting our wives ready for Jesus. And we'll only do that well if we learn how to lovingly correct them.
And Stoudt ends the post this way:
Like us, one day our wives will meet Jesus and be perfect, "without spot or wrinkle or any such thing . . . holy and without blemish" (Ephesians 5:27). But until that day, until death do us part, husbands have the staggering privilege of getting our wives ready for Jesus, their true husband.
With God's help, and for His glory, may we correct them with the grace and truth that we've received.
Much of the advice within the article is quite practical, about how to confront someone when they're in sin. But the whole approach of the article really shook me.
I shared some initial thoughts on Facebook back in December, and stirred up quite the firestorm. But as I've had time to think about it over the holidays, I've figured out what I want to say.
Before I jump in, though, let's address one big pushback I got. Women were saying,
But he's just writing to men, just like you write to women–so what's the problem?
I get it. What's wrong with a post to men encouraging them to hold their wives accountable?
I have no problem with a post about how men should lovingly confront when something's wrong. I have no problem with an article that says, "Men, let's challenge our wives to be the best they can be this new year!" I've written the same thing about what wives should do!
But it's not like the author was simply addressing this to men, but could just as easily have written it to women. No, this was a post that could ONLY be written to men because of the "why" behind it. He is saying that husbands correct their wives in order to get their wives "ready for Jesus." This is not something that wives can do for husbands; he believes it's a husband's unique role.
Whoa. Back up that truck.
If husbands need to "get her ready for Jesus", is she not ready for Jesus without her husband? Can Jesus not get her ready on His own? Is the husband ready for Jesus just as he is, but the wife needs his help to get ready?
Does that even make sense? Does this mean that single women are fully saved, but once we're married we need husbands to complete our salvation? If so, it would be better to remain single!
There is nothing missing with women's salvation that requires husbands to complete it.
Readers, Jesus saves me, not Keith. As Tim Fall wrote, my wife has a saviour, and it's not me. And others have written well about why husbands are NEVER called to complete their wives' salvation, so I won't repeat those arguments too much.
But I must insist: This is a Gospel issue, people. It's not really a gender issue. And you DO NOT want to mess around with the Gospel!
Jesus is all-sufficient for our salvation. He has already done the full work on the cross.
I doubt that Stoudt intended to promote heresy by implying that women aren't fully saved, but by saying that women need their husbands to get them ready for Jesus, that is, intentionally or not, what he said. And distorting the Gospel is dangerous. I'm reminded of something that Paul wrote in Galatians 1:6-9 (emphasis mine):
"I am astonished that you are so quickly deserting the one who called you to live in the grace of Christ and are turning to a different gospel— 7 which is really no gospel at all. Evidently some people are throwing you into confusion and are trying to pervert the gospel of Christ. 8 But even if we or an angel from heaven should preach a gospel other than the one we preached to you, let them be under God's curse! 9 As we have already said, so now I say again: If anybody is preaching to you a gospel other than what you accepted, let them be under God's curse (NIV)!"
Ladies, we do not need another mediator. We already have one.
Sheila Wray Gregoire has been married for 25 years and happily married for 20! She loves traveling around North America with her hubby in their RV, giving her signature "Girl Talk" about sex and marriage. And she's written eight books about sex and marriage. See a theme here? Plus she knits. Even in line at the grocery store. Find her at https://tolovehonorandvacuum.com/