One thing to cling to at our lowest point as parents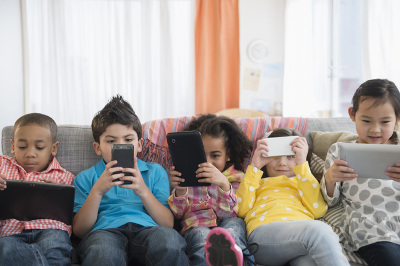 When we were busy dreaming about what color hair our child would have or what gender our loved one was going to be, God already knew. There is a huge difference between what we did and what He did to usher them into the world. God literally called them into existence. 
No matter what we are facing with our children, there is one—and only one—fact to which we can cling during the lowest times of chaos. Our children belonged to God before they were lent to us. 
God is all-seeing and all-knowing. Nothing exists outside of Him, and nothing happens without His knowledge. The Bible tells us, "Before I formed you in the womb I knew you, before you were born I set you apart; I appointed you as a prophet to the nations" (Jeremiah 1:5).
If God brought our children into existence, then it follows suit that He specifically entrusted them to us. He intends us to love and care for them throughout their lives. The Bible includes many tips and guidelines on how to do that. 
Most of us have heard the declaration, "Train up a child in the way he should go, even when he grows older he will not abandon it" (Proverbs 22:6 NASB). There is no doubt that, as parents, we all try to do that very thing. Some of our children, however, have to run interference with an unseen enemy that can alter their paths greatly. Depending on how much they listen to our advice versus how much they listen to outside influences, this verse may seem beyond impossible to stand on or believe. 
It is our job not to go down the proverbial rabbit hole with our children. We are, instead, to choose to fight to bring them back into our plane of existence. Although we may be tempted to give up or feel we have failed, God still believes in our ability to walk through "better or worse" with them. He will give us the strength to get through it all. 
Two sets of eyes and ears 
As believers, we have two types of eyes and ears—one pair of each that is visible on our bodies and the others that are invisible. They both have a distinction and purpose. Our visible organs need very little explanation. If you glance in the mirror, they display themselves prominently. Eyes and ears have the job of reporting sensory information. They help us perform practical functions, provide us with sensory delight and serve as a radar for surrounding danger.
Our second set of eyes and ears is a spiritual mechanism that operates in correlation with the Holy Spirit. They, too, gather data, but a different type. Spiritual instruction comes in alignment with God's promises and the eternal truth of His Word. This information often demands that we look beyond what our natural eyes and ears are digesting to comprehend a hope, vision, and future that God is working to bring about. 
There are other differences between the natural and spiritual. Our physical eyes and ears can be less than perfect for a variety of reasons. Some are born with 20/20 eyesight, but as they age, that changes. And there are those who must navigate life completely without sight, sound, or both.
Spiritual eyes and ears, however, work in another way. While some may be endowed with great spiritual acumen from the start, there is no reason why the rest of us cannot catch up. The closer our relationship with God and the more time we invest in seeking Him, the greater our spiritual capacity. 
In times of distress, it is imperative that we strive to obtain the best spiritual sight and hearing possible. God is our only source for looking past the ugly that might be occurring in our child's life to the place where victory resides.
Our children may not be exhibiting the potential today that we originally saw and that caused us to believe they were to fulfill their purposes, but God sees all that they are still capable of doing—even if we cannot envision what that might look like. 
As parents, God still intends us to be viable in enabling His purposes for them. We can and should continue to stand in the gap and intercede on their behalf. We are to remain in partnership with Him for the future of our children.
---
Adapted from The Parent's Battle Plan(Chosen Books, a division of Baker Publishing Group, 2023) by Laine Lawson Craft. Used by permission. 
Laine Lawson Craft is an award-winning author, popular media host, and in-demand speaker. The founder and publisher of WHOAwomen magazine (2010-2018), she regularly hosts online challenges and masterclasses as well as Facebook Live events that reach thousands. Her Livin' Lively with Laine podcast encourages women around the world, and her Warfare Parenting podcast encourages parents of adult children. Laine and her husband, Steve, have three children and live in Brewton, Alabama. Learn more at lainelawsoncraft.com.