President Trump's PR Is Not Our PR
Let me share a dirty little secret of the public-relations-advising business and President Trump.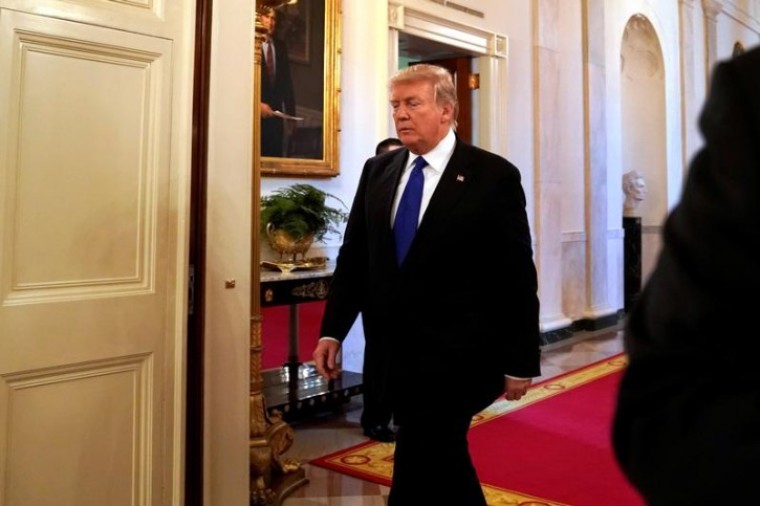 It's the dirty little secret of the public-relations-advising business. The subject you avoid as gingerly as you can, feeling guilty every time you do. Because you know that if someone trusts you enough to counsel them on wisely leveraging expectations and opportunities in the media and the marketplace to "commit news," you should be talking about it. It's low-grade malfeasance to sidestep it, since you're pretty sure your client is thinking about it, anyway.
I mean, when you're getting paid to help someone build a PR infrastructure and craft a strategy to make news that matters, how do you do it without mentioning the 45th president of the United States, who is a headline-generating machine but follows none of the strategic suggestions you're pulling from your PR toolbelt? Sure, you say to yourself to try to justify your timidity, it's the third rail of non-political discourse: Say something perceived as either supportive or critical of Donald Trump and you risk losing friends, clients, even family. So it's best in some cases to not mention him at all, right? And yet that person trusting you to help him or her reach a wider audience with his or her message is processing all the things you've been recommending and thinking, "Why don't any of these stratagems apply to Donald Trump? And if he doesn't have to do them, why do I?"
The answer to the first question is, "I don't know." The answer to the second is, "Because you're not Donald Trump." Donald Trump is a PR savant. That does not mean I think he is a PR genius; only that I think the rules that govern the communications universe the rest of us have to live in do not occupy his atmosphere. He can yell at and Tweetbomb his media detractors—calling them "losers" and worse, calling their publications and shows "failures" and worse—and not lose supporters. In fact, rants of that nature tend to invigorate those who back him. He can make outsized claims about his accomplishments, get caught saying terrible things on a hot mic, and not alienate those same supporters.
All of this has led me to a conclusion that is purely professional, not political. I say it not as a criticism of President Trump, but as an admonishment to clients aiming for a larger platform for the passion in their hearts not to try to scale their way there by following in his newsmaking footsteps. That is because what works for him will not work for anybody else. We mere media-using mortals need to master and apply public relations. And Donald Trump doesn't practice public relations.
He practices public retaliations.
President Trump operates from the premise that his base—be they fans of The Apprentice or voters who punched the chad next to his name—doesn't like or trust the "mainstream media." So he has zero qualms about doing any of those things described above while interacting with them. And those who oppose him? They are already aghast at everything he says and does. What exactly is the effect of them becoming aghast-er? Will his Teflon coating be scratched because they now Really, Really, Really Super Big-Time No, Honest, We So Couldn't Oppose Him More?
Nope.
Donald Trump knows, I'd argue better than anyone, how to maneuver the political and ideological wedge that exists today in American culture. George Bush famously called himself a "uniter, not a divider."
Donald Trump (in an emotional mashup of glee and glumness that warrants a column all its own) acts as the exact opposite, Bizarro Bush in Superman terms, when getting his message out—whether via a 3 a.m., post-SNL Twitter strafing or a press conference. It works for him, at least in the way he wants it to. It will not work in the same way for anybody else.
There, I said it. Now I just hope he doesn't see it. I just released a book. I don't need a "fake news" tag hung on me. #fingerscrossed
Gary Schneeberger is president of ROAR (www.WeRoar.LA), a boutique PR firm headquartered in Los Angeles, and No. 1 best-selling author of Bite The Dog: Build a PR Strategy to Make News That Matters. This piece is adapted from the book.