Progressives and Idol Worship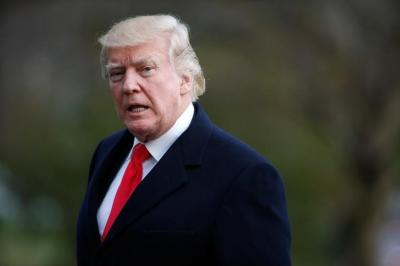 The election of Donald Trump brought out the worst in progressives, and they want to make sure that he is punished for his sins. What sin did Trump commit against the progressives? My best answer is denying their next messiah Hillary Clinton the oval office. They are acting the same way they did when Al Gore was denied office. If the progressives had it their way they not would not only do away with the 22nd Amendment of our U.S. Constitution they would make sure that term limits would stay out of the question (and impeaching those who stood in the way of their 'anointed' idols). In other words, in the name of "helping" the people, the President can once again forever run and make himself (or herself) a demi-God just like FDR did back in the 20th Century.
With a certain faction of progressives who go out of their way to deny the existence of God in the general public and limit it to just the four walls of a church, their grows a desperation to have faith in someone or something. Friends we are made to worship, and Bob Dylan got it right when he said you "Gotta Serve Somebody."
Rush Limbaugh on his November 28, 2017 broadcast pointed out (via a Breitbart story), the first-year anniversary of Fidel Castro's passing (November 25, 2016) and how children of Cuba are still forced to honor the long reigning 'Messiah' of Cuba as part of the "Young Pioneers" club. Even after a year of taking the dirt nap Fidel Castro is still honored and worshiped. They made Cuban boys into Men and every Cuban girl their girlfriend. Perhaps even worse. Do you understand the heart of Marxist statism now and why they forbade the Judeo-Christian faiths? It is truly a conflict of interest. Castro must become the idol, the God, the savior and messiah of the people.
Castro was no different than Karl Marx, Lenin, Stalin, Mao, Chavez, Pol Pot, Ortega and at one time before the progressives were forced to disown him, Hitler. Most of these men never know when to quit, and why should they? They place themselves about God almighty. Most of today's gods may not have a supernatural connection or belief like in the past, but they still want to elevate themselves to Godhood anyway.
The reason why the God of Abraham and His son Jesus Christ have been forever rejected by the people of world is that the Holy Trinity (including the Holy Spirit) does not conform to it. All of the false gods that have come and gone have one thing in common. They are of this world and supposedly bring some kind of earthly benefit to the people of this world. No mater how great or small or how much misery they truly bring. These false gods brought some benefit to the carnal heart and mind. The Bible constantly emphasizes the dangers 'other gods' throughout the scriptures and for a good reason. Their will always be those who will compete with God's affections, and their will be people that will elevate others or even things above the jealous God Himself. Yes friends, God admits He is jealous and sadly, He has that right.
We are all guilty of worshiping false gods in one degree or another. But thank goodness for one man who we now are about to focus on his days of being born in manger, 30-plus years later rejected the religious leaders of the day to fight against the Romans but rather tell it like it is, and die on a Cross for all our sins.