Target and Bud Light: Strike now or never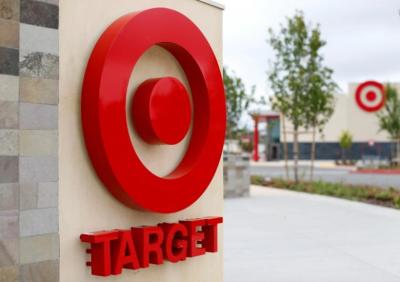 Have you ever watched a boxing match or UFC fight in which a fighter delivers a well-landed strike?
Any well-trained fighter will see that split second of weakness in his opponent as an opportunity for a knockout.

While I'm certainly not calling for actual violence, the above sports analogy captures the opportunity right now. With the recent retreat of Bud Light and Target, it is the first time in history the LGBTQ lobby is losing its grip on its corporate sponsors who bow at their feet. Weeks ago, before the Target Boycott, I walked into Target only to be greeted by a huge rainbow shrine with children's clothes beneath it. I looked at my wife and said,  "Do they want us to burn incense and bow before it?"
That was the vibe I was getting. It was like an altar to the gods at the front of the store in which you could baptize your children into the LGBTQ. Coupled with Target allowing satanic imagery to be sold and marketed to children via their apparel, a cold wind had blown through the store.
We have a small window of opportunity and if we don't capitalize on it, it may never return. With Bud Light taking massive hits to profit and Target removing apparel from their stores and at minimum moving their rainbow shrines to the back of the store, now is the time to press in.
We have finally hit back at corporate America; what we do next is crucial. Do we double down or do we let them recoup and lose our chance?
There are going to be a lot of companies waving the rainbow flag in June. Focus on the ones we have on the ropes: Target and Bud Light.
Follow influencers like Matt Walsh or Sean Feucht for updates on boycotts.
For now, don't buy from Target or Bud Light.
It's simple, and this is something I'm encouraging my family to do. Start small, don't go to Target for the month of June. After that see how it goes. I don't think it's wise to make sweeping statements like, "I'm never going again!" If you can hold to that, great — but start small.
Let's start simple: a month of June boycott.
The media is going to attack us and call us bigots and far-right extremists, but don't let that phase you. We're not extremists, we're average Americans who won't bow to the LGBTQ cult. We serve only one God and only bow to Him.
Hold strong and strike hard.
Will Vining is a passionate follower of Jesus. In his free time, he enjoys writing and going to the lake with his family. Follow Will on his Facebook page Will Vining