This Is How Christians Can Achieve Unity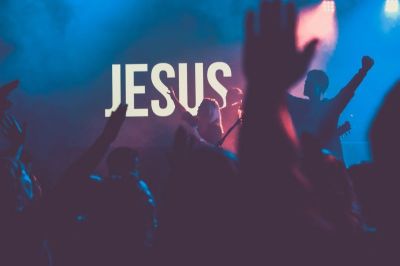 Why is it that so many believers have such a wide spectrum of belief systems in general, as well as seem to disagree on so many things? If it's really all about knowing Him personally and about having our Lord direct our lives by the power and wisdom of His Holy Spirit, why is there arguing in Christian marriages, homes, churches and such differing opinions and differing points of view. If the Son of God is truly living and alive in our hearts then why do we disagree so much about the color of the carpet, the style of music the choir sings, how long the pastors sermon should be or what the youth group does?
Several years ago during my evangelistic meetings while I was in prayer for revival the Lord dropped some thoughts in my heart that were supported by scripture. One thing the Lord has helped me realize is that people who pray a lot agree a lot. Hebrews 11:6 KJV says; "But without faith its impossible to believe God, for he that comes to God must believe that He is and that He is a rewarder of those who diligently seek Him.
When the interpreters of the New Testament came to this passage they were a bit confounded because the word seek in the last sentence is used twice. In other words it literally translated says He is a rewarder of those who seek seek him. Or as I like to say for mathematicians seek (squared)! God's Word is saying here that God is a rewarder of those who seek him a lot!
As I travel as an Evangelist I often request that concentrated prayer meetings be held at the church prior to my arrival. I further ask that I be allowed to pray beforehand in the sanctuary where I will be speaking during my stay and I encourage others to come and pray as well. Often churches of 150-200 people in regular attendance will only have a handful of faithful souls that will join me in prayer. However, when those handful of faithful prayer intercessors start praying, it's amazing how praying hearts are drawn together and how often they agree about what God is saying to their hearts!
Not surprisingly, the results are so much greater in the churches that do participate in seeking the Lord, and in joining ahead of time for preparation of prayer.
Have you ever been at a place in life where it hit you that this whole Christianity thing was all about knowing Jesus? I mean, not knowing about Him. Not learning about Him from a book and, as necessary as Bible study is, not even reading about a historical figure from the Bible. Can you remember the specific spot you were standing or time of day when your "Oh yeah" came on?
Jesus Christ is not only real, and alive, He can be in every situation you invite Him into and makes Himself known to you in ways that baffle the mind. If you have never had that aha moment I guarantee you that when you do, your immediate response will be two fold. One, you will be in such awe that the Son of the Living God is in your right now moment and that He is intentionally there to make Himself known to you! Secondly from within your heart of hearts you will begin to worship Him in a way you never have before. In the past He was there and you were here. You realize now Jesus is here, and you are here, and everything else you have ever experienced pales in comparison to Him
The Bible says; "In the beginning was the Word and the Word was with God and the Word was God and the Word became flesh and dwelt among us! John 1:1 KJV I believe He wants to dwell in all of our lives. Not to control our lives as some have improperly implied. But to manage our lives as a wise Heavenly Father watches over His children.
You see another truth God laid upon my heart years ago, is that unity does not come from everyone agreeing with one another. Unity comes from everyone agreeing with God! On the day of Pentecost the Bible says; "They were all in one accord in one place" Acts 2:1. The reason that they were all in one accord in one place is that they had been praying together for days!
As we humble ourselves before God in prayer, and yes sometimes fast, as the Lord individually leads, God is then glorified, as He is free to initiate His will and workings in our midst. Christ shows us things. He teaches us His ways. He ignites our heart so we begin to worship Him and to pray like we have never prayed before in a way that is out of relationship not duty.
As Moria Brown spends time with Jesus and Carlos Fernandez spends time with Jesus and Sue Jenkins spends time with Jesus and Pastor Bob spends time with Jesus before you know it everyone is thinking like Jesus!
When I first started in ministry my Senior Pastor asked me to do some counseling with a young couple. They started attending our church and were having some marital difficulties. I did not know what to do, so I introduced myself and asked them to follow me out of the office. We made the short trip down the hall into the sanctuary where I led them to the altar. I said; "Today for our first counseling session and we are going to learn to pray together." I had them take each other's hand and kneel at the altar rail and pray for one another. That was the last counseling session ever needed for that couple, as God touched their hearts with His love.
Oh that we would soon learn; "Its all about a prayer filled relationship with the Living Christ!
Lets diligently seek Him more!
Rev Nolan J Harkness is the President and CEO of Nolan Harkness Evangelistic Ministries Inc. since 1985. He spent most of his adult life working in youth ministry. He also felt the calling of Evangelist/Revivalist and traveled as the door was open holding evangelistic meetings in churches throughout the Northeast. His website is www.verticalsound.org.