What we can learn from recent shootings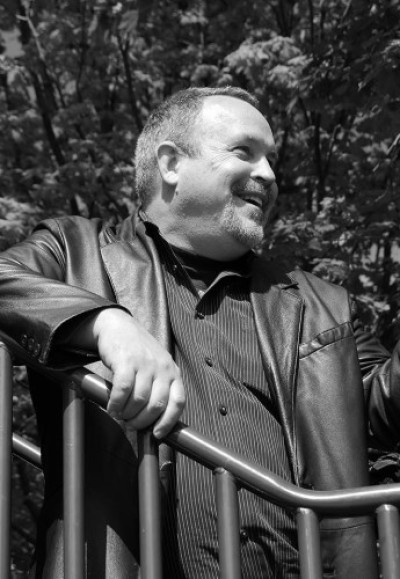 The last month has been a nightmare for so many communities; the spa shootings in Atlanta, the attack just outside of Denver, and now the shooting in Indianapolis. Old wounds are very much still present, especially for Coloradoans, who vividly remember the events of the Columbine Shooting on April 20, 1999, 22 years ago this week.
All of these attacks are tragic. It shows not only the sin and pure evil humanity is capable of, but how much our society so desperately is in need of a Savior.
But out of all of the catastrophic events in March and April, the shooting last week at Austin East Magnet High School in Knoxville, Tennessee, seems the most troubling. Not because so many were injured or killed. In fact, only one student was killed — Anthony Thompson, Jr.— a 17-year-old who brought a gun to school and locked himself in a school bathroom.
To date, no one knows Anthony's motives or what harm he may have intended inflicting on his classmates, teachers, or other individuals. Which certainly does bring out a very important question: How — and more importantly, why — would a teenager bring a gun to school?
That's a question I myself have been asked numerous times. Nearly forty years ago at the age of 18, I brought a fully loaded rifle into my high school, acting entirely out of pain, torment, and rage. I had one mission: to end the agony, darkness, and suffering — and ultimately my own life.
I grew up in Northern Virginia as the youngest of two sons. At a very young age, my mom and father divorced. My mom later remarried to my stepdad, who was a deeply troubled and angry man. He would routinely take his anger out on all of us — especially my mother. Like most alcoholics, he was the most violent when he was drunk, becoming incredibly abusive both physically and emotionally. While I do not blame my stepdad or abuse for my desire to act out evil, growing up in that environment and without much of a father figure definitely played a role in the mental turmoil I felt for many years.
Inevitably, I was swayed — by a very strong and persistent evil force — to use the pain I felt to harm both myself and others. Being that I was 18 and simply too immature to handle the anger and intense emotional pain, I was ripe for the picking. I completely isolated myself — both physically and mentally — and the result was much like a 6-year-old flying a 737 full of passengers.
I was in my bedroom one early morning in November, about to commit suicide, when I was stopped out of the blue by dark and very distinct voice. "You want real peace?" the voice whispered loudly. "If you do this my way," the voice continued, "I'll give you real peace. We'll show them."
I listened. Just a few hours later, I walked into Lake Braddock Secondary High School in Burke, Virginia, with my loaded rifle and several rounds of extra ammo.
While I can't speak to Anthony's motives — nor entirely to the reason why any shooter would seek the destruction of human life in such a catastrophic way — I see a common thread. All shooters are deeply troubled, lost, and hurting, much like I was at the age of 18.
My life during that time was a dark void of emptiness. I truly believed that suicide, and subsequently harming others, was my only way out of the pain I deeply felt — it was simply more than I could bear. Killing myself simply wasn't enough; I believed that others had to pay as well. I was a lost soul, completely bogged down in the fog of my own pain to see clearly. Too blind to see what consequences my actions would ultimately have on myself, my family, and the people who I took as hostages.
I don't have all the answers to prevent another school shooting. But what I do know is there's only one person Who can save, redeem, and speak into the lives which are broken beyond repair: Jesus Christ. His love and work on the Cross is the only thing that can change their hearts.
We must be the people to speak hope and God's love into all people, but especially those who are hurting the most. Nothing reached me until someone — a hostage negotiator — got inside my head with me. It took someone to understand my pain, the circumstances I was wrestling internally with, and the reasons — although incredibly flawed — why I showed up to school with a loaded rifle, intending to kill the people I saw every day.
It took another person — a woman I took as a hostage — to ask me why I was doing it; to see me as the lost and frightened kid instead of a cold-blooded murderer. Her choice that day to wear a cross was used by God and ultimately pulled me out of the flames. If it wasn't for God's hand in my life and His choice to use a hostage negotiator, a hostage herself, and so many others, I would not be alive at this moment. We must allow ourselves to listen to the light of Jesus Christ and be used in the way we have been called.
God redeemed not only my life, but my story. Because of God's mercy and grace that day, I was the only person injured, and all hostages were released without being physically harmed.
While I still wrestle to this day with the shame, guilt, and grief of my actions that fateful day, I am constantly reminded of God's sufficient grace and that I am a new creation. In part of being made new, I have been called by God to share my story. And to share with you the power of understanding and loving people — because there's always something in their lives we don't know about. Nearly everyone has a bigger story behind the facade we see from the outside.
For anyone with a troubled past: There is light, no matter who you are, or even what you've done. Let my story be that example that God can redeem anyone, no matter what their past looks like.
TJ Stevens is the author of Once a Shooter: Redemption of a High School Gunman. His story has been featured on I am Second, Jesus Calling, and in the Washington Post, and Christianity Today. After doing time in prison and being miraculously paroled, TJ went on to play Jesus in the nationally acclaimed Passion play around the U.S. As a singer-songwriter and concert promoter, he has worked with Big Daddy Weave, Chris August, Mandisa, and many others. TJ lives in Winchester, Virginia with his wife. He has two children and five grandchildren.