7 courageous decisions that could revolutionize your youth ministry in 2019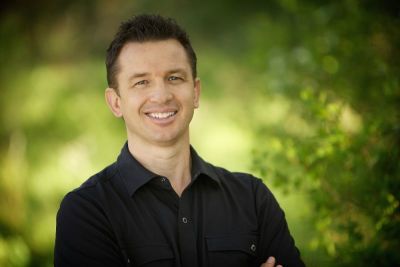 Instead of New Year's resolutions let's talk about a youth ministry revolution.
Year's ago I devoured Mark Senter's classic book, The Coming Revolution in Youth Ministry. In it he predicted a transformation of the way youth ministry is done. He predicted a massive re-ordering of youth ministry back to the ways of the early church.
This outstanding book was written in 1992 but, sadly, we're all still waiting for the revolution to come. If anything youth ministry seems like it has become more and more institutionalized over the last 27 years or so since Senter's book was written.
But, even after almost three decades, I'm convinced that there will be a revolution in youth ministry. But, for that revolution to truly begin, youth leaders must make some radical shifts in the way they view and do youth ministry. To be specific, there are seven courageous decisions that enough youth leaders (including you) must make if this revolution is going to truly get kickstarted.
1. The courageous decision to become a serious intercessor
"I urge, then, first of all, that petitions, prayers, intercession and thanksgiving be made for all people." 1 Timothy 2:1
Without youth pastors interceding on behalf of their teenagers (and recruiting others to join them) youth ministry stands no chance. But with praying youth pastors and the "Air Force" they've recruited, youth ministry can become an unstoppable force for the kingdom.
How much time do you spend in prayer for your teenagers every week? Do you have a strategy to get others praying for your teenagers as well? Is every middle school and high school covered in prayer by both students and adults? Check out The Pray for Me Campaign, Moms in Prayer and Claim your Campus for great resources and strategies to prioritize prayer for the next generation.
2. The courageous decision to mobilize your teenagers for evangelism
"So Christ himself gave the apostles, the prophets, the evangelists, the pastors and teachers, to equip his people for works of service, so that the body of Christ may be built up." Ephesians 4:11,12
Your primary job as a youth pastor is to equip your teenagers "for works of service." One of the most crucial works of service is evangelism.
Evangelism is the key to building God's church. It is the primary means through which the kingdom of God advances and territory from the enemy is taken.
When teenagers are equipped to share the Gospel they leverage their social equity to reach their friends with the good news of Jesus. They also grow deeply in their faith because they put what most to them on the line, their reputation amongst their peers.
When Jesus said to his young disciples, "Follow me and I will make you fishers of people" (Matthew 4:19) he was forever linking evangelism to the discipleship process. So, if you're serious about discipling your teens you should get them sharing the Gospel with their peers as soon as humanly possible.
The ministry I lead, Dare 2 Share has tons of tools, events and curriculum to help you equip your teenagers to share their faith. Here's a simple 4 minute "crash course in evangelism" that will get you started,
3. The courageous decision to invest in a few
"Jesus called his twelve disciples to him and gave them authority to drive out impure spirits and to heal every disease and sickness." Matthew 10:1
Instead of primarily investing in the crowds, Jesus invested in the few. Sure, he ministered to the crowds but he poured his life into a handful of serious young leaders whom he chose to be his disciples.
It was those disciples who carried on his work and led the "revolution" after he was gone. Here's what Luke wrote in Acts 4:13 about two of the few he had invested in for 3 1/2 years, "When they saw the courage of Peter and John and realized that they were unschooled, ordinary men, they were astonished and they took note that these men had been with Jesus."
This means developing a high caliber student leadership team filled with teenagers who don't just set up the chairs for your youth group meeting but fill those chairs with the friends they are seeking to reach for Christ. These teenagers are the bar you are setting for the rest of your youth group. They are the ones you and your high caliber team of adult volunteers (who, of course, should be modeling a Gospel Advancing life as well) are investing in on a regular basis.
Like Jesus, minister to the crowds but pour your life into the few.
For help in building this high caliber team of student/adult leaders in your youth group get them to attend Lead THE Cause this summer. This full-week intensive builds student leaders like the Marines builds warriors.
4. The courageous decision to focus on making and multiplying disciples
"And the things you have heard me say in the presence of many witnesses entrust to reliable people who will also be qualified to teach others." 2 Timothy 2:2
Do you have a disciple multiplication strategy for your youth ministry? It's crucial because it is the only way the tide will be turned and the "revolution in youth ministry" will take place!
Barna calls this generation of teenagers (Generation Z) the first post-Christian generation in the history of the United States. Sadly, the trajectory of the rejection of the historic Christian faith is skyrocketing. And the traditional "additional" strategies (i.e. "bring your friends to youth group") will never close the gap.
We need an exponential strategy that focuses on multiplying disciples relationally, not just adding converts through events. This means our teenagers must be equipped, not just to evangelize, but disciple their own friends, at their own schools.
The same strategy that Jesus employed with his disciples can be employed today. For help doing this, check out the resources from my friends at Sonlife. Their 4 Chair discipling strategy is ripped straight from the ministry of Jesus and is hard to beat when it comes to being Biblical, relevant and effective with both teenagers and adults alike.
5. The courageous decision to get a bold vision for your youth ministry.
"But you will receive power when the Holy Spirit comes on you; and you will be my witnesses in Jerusalem, and in all Judea and Samaria, and to the ends of the earth." Acts 1:8
Do you have a bold vision for the teenagers in your community? Do you know how many high schoolers and middle schoolers are in your city? Do you have a strategy to reach them (including working together with other youth leaders in your community to make sure every last teenager has every last chance to hear the Gospel from a friend?)
The last and lasting mandate of Jesus was to be his witnesses in his power in three places; across the street (Jerusalem), across the tracks (Samaria) and across the world (the ends of the earth.)
What's your bold vision for all three? Think of your teenager's campuses as "across the street." They go to school eight hours a day and are allowed to have spiritual conversations with their peers. My friend Chris Selby calls Christian teenagers attending the public school campus "Federally funded missionaries." For help in reaching teenagers in the public school check out everyschool.com for some amazing resources.
Think of those sketchy apartment complexes and trailer courts in your community as a potential "across the tracks" strategy. How can you and your teenagers pray for the teens there, care for them, and share the Gospel with them?
This is especially important to me because a youth ministry reached me and my whole family and I was raised in super sketchy apartment complexes and trailer courts. I was a teen from the "other side of the tracks" and thank God someone was willing to cross those tracks to reach me.
And, of course, make the decision to have an "across the world" strategy. Prioritize mission trips, but, in addition to building a home and feeding the poor, make sure everyone you and your teens serve get the Gospel!
Get a bold vision on every level. And unite with other youth leaders to carry it out! Talk to my friends at the National Network of Youth Ministries to help you find or build a Gospel Advancing network near your!
6. The courageous decision to start measuring the right things.
"Not everything that counts can be counted, and not everything that can be counted counts." William Bruce Cameron
What do you count that counts? Far too many ministry leaders, in the words of my good friend Doug Holliday, count the three "B's" when it comes to ministry effectiveness: Buildings, Budgets and Butts in seats.
But there are much better measures, things that count way more in the kingdom. Here are a few of them:
-New Conversion Growth (NCG): This measure deals with what percentage of your youth group came to faith in Christ as a direct result of your youth ministry efforts and/or your teenagers reaching their peers for Christ. This points back to Acts 2:47, "And the Lord added to their number daily those who were being saved." I'm convinced that NCG is one of the best measures of ministry impact.
-Baptisms: The original measure of ministry growth was water baptism. In the early church, baptism was the induction ceremony that proclaimed you were part of "Team Jesus" now and forevermore. The great thing about early church baptisms is that they didn't take place hidden away in a church filled with fellow believers, they were public events held in public places.
Here's an idea, what if you had your newly-believing, about-to-get-baptized teenagers host a "Baptism Party", complete with invitations to lost friends, family and classmates? You could print invitations and make sure the Gospel was given clearly during/after the baptism time. If the teens about to be baptized were up for it they could give their testimony and be a part of reaching their own peers for Christ during their own baptism!
-Active Gospel Sharing: Another great measure of ministry impact is the percentage of teenagers actively sharing their faith. This measure ensures that the teenagers have ownership of the growth of the youth ministry. They are actively participating in the process of making disciples because they are sharing their faith with their peers, not just inviting them out to youth group. One of the great things about this measure is that it has a spiritual maturation impact as well. Teenagers who share their faith more consistently grow in their faith more deeply (Philemon 6.)
When it comes to measuring the right things Mark Senter wrote something in his ground-breaking book that I'll never forget. He wrote that youth ministries tend to judge their effectiveness by what they are doing rather than what is actually getting done.
What is getting done in your youth ministry? Are lives being changed and souls being saved? Are disciples being made and multiplied? Are you measuring the things that count?
7. The courageous decision to program your priorities.
"So the Twelve gathered all the disciples together and said, 'It would not be right for us to neglect the ministry of the word of God in order to wait on tables. Brothers and sisters, choose seven men from among you who are known to be full of the Spirit and wisdom. We will turn this responsibility over to them and will give our attention to prayer and the ministry of the word." Acts 6:2-4
When we spend more time in announcements than we do in intercessory prayer we are making a statement to our teenagers. When we program camp every year but never program evangelism training for our teenagers, again, we are making a statement.
What is that statement? "We may list prayer, evangelism and disciple-making as key values here at XYZ youth ministry, but those aren't really our highest priorities."
The proof of our priorities is what actually gets programmed. DL Moody once said, "I can tell more about a person's spiritual life by their checkbook than their prayer book." In the same way, I can tell more about a youth leader's priorities by their Wednesday night rundown sheet, weekly schedule and annual calendar than by the mission statement and values they have listed on their website.
Camp is fine and games are fun, but what we must make sure we make room for our highest priorities. When we do it can be absolutely revolutionary!
2019 is the Year to choose to be COURAGEOUS!
Be bold enough to make these 7 courageous decisions in your youth ministry starting in 2019. Begin with prayer and move down the list slowly and methodically. Think crawl, walk, run. Think of pacing yourself for a marathon (instead of running a sprint!)
These values are ripped straight from the Gospels and the book of Acts and are as relevant today as when they were first penned 2,000 years ago.
If you want some encouragement and equipping on how to do this effectively download a free digital copy of my book, Gospelize Your Youth Ministry. Take your leadership team through it! Use your leadership meetings to watch the free videos that go along with each chapter of the book and then unpack how to implement these decisions together in your particular youth ministry context.
It's time for a revolution in youth ministry. The key is youth leaders like you making the seven courageous decisions necessary to unleash this movement in powerful, personal and practical ways.
Will you choose to make these seven courageous decisions about your youth ministry in 2019?
Originally posted at gregstier.dare2share.org.
Greg Stier is the Founder and President of Dare 2 Share Ministries International. He has impacted the lives of tens of thousands of Christian teenagers through Dare 2 Share events, motivating and mobilizing them to reach their generation for Christ. He is the author of eleven books and numerous resources, including Dare 2 Share: A Field Guide for Sharing Your Faith. For more information on Dare 2 Share and their upcoming conference tour and training resources, please visit
www.dare2share.org
.