Can we appreciate God in times of suffering?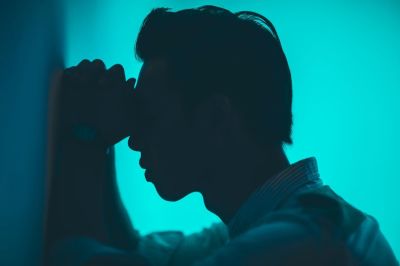 It's easy to appreciate God when things are going well, when our careers are thriving, when shopping at our favorite store, when driving off in a new car, and when our kids are performing optimally. Life can be good and praise God for that. Nevertheless, suffering is inevitable for everyone.
Life will happen, and then God will seem to have vanished. That's when it will become challenging to exercise continued faith in His grace. If Christian faith is real, then suffering should be understood in relation to a believer's immortality in Christ. As Paul wrote, "For I consider that the sufferings of this present time are not worth comparing with the glory that is to be revealed to us" (Rom. 8:18).
Suffering is intrinsically part of life, and since time immemorial, it has beckoned for something beyond ourselves for an explanation. Philosophers and theologians continue to grapple with the problem, and it's not a profound insight to note that life appears unjust. For example, some are born in the lap of luxury with favorable opportunities to succeed while others are born in abject poverty with no opportunities. We cannot choose the conditions of our birth. Neither can we determine exactly how long we will live on this earth. Surely, we cannot predict what tomorrow will bring. Humanity finds itself in a messed-up world of unfairness and uncertainty.
In a materialist worldview, solutions are limited to tangible reference points. These resources are beneficial. Christians also contribute and participate in remedying human problems by natural means. Even Jesus acknowledged the merit of a medical doctor: "Those who are well have no need of a physician, but those who are sick" (Lk 5:31). So if one's affliction is causing depression or suicidal thoughts, then professional help should be encouraged immediately. Christian faith is never compromised by consulting a doctor.
Humanity chose to rebel against God and attempted to create a life without Him. Suffering became ubiquitous in the Bible. Today, even unbelievers are obsessed with figuring out the relationship, if any, between God and suffering. This ongoing preoccupation reveals that humanity has always considered going beyond the natural world for answers.
Unfortunately, it's cultural to blame God for everything that goes wrong. Where is God? The hiddenness of God is false to those who have walked with Jesus on the road to Emmaus (Luke 24). The divide is bridged by the grace of God. "Children of God" are not born naturally. They are born-again spiritually by grace. As John's prologue says, "But to all who did receive him … he gave the right to become children of God, who were born, not of blood nor of the will of the flesh nor of the will of man, but of God" (John 1:12).
Throughout the ages, the "new person" (2 Cor. 5:17-18) has provided believers with strength to withstand all the vicissitudes of life. Even though life will surprise us in unpleasant ways, we can nevertheless experience inner peace unlike anything else this world affords. As Jesus promised, "Peace I leave with you ... Not as the world gives do I give to you" (John 14:27). Anyone who has experienced His peace will agree that there is nothing like it, and that it can sustain during difficult times. "And the peace of God," Paul also attested, "which surpasses all understanding, will guard your hearts and your minds in Christ Jesus" (Philip. 4:7).
Our well-meaning friends, relatives, and fellow believers can become flummoxed during our times of suffering and not know how to contribute. Job's three friends will surely pop up, with attempts at useful commentary. But like Job, suffering leads many believers to deep introspection with God in trying to make sense of the ordeal. We should acknowledge that what we are going through has happened before to others, it's also happening now, and in the future will happen again. It's not unique to us. Life in this broken world is inescapably destined to experience suffering. Such is the ultimate lesson of Job.
However, we should avoid Job's subtle self-deprecations: "Let the day perish on which I was born, and the night that said, 'A man is conceived'" (Job 3:3). Even so, 'why me' questions are normal but usually don't provide any ultimate answers. They seem to torment more than alleviate any suffering. Sometimes the cynical will point to a particular lifestyle or behavior that brought about the suffering. This doesn't help much. Jesus sought reconciliation and not condemnation, "For God did not send his Son into the world to condemn the world" (Jn. 3:17). By grace, our relationship with Christ will remain meaningful in spite of why, how or what has stricken us.
It's also necessary to learn that as Christians, we should never begrudge those who are doing well physically and spiritually, when we are not. Remember that we are to "Rejoice with those who rejoice, weep with those who weep" (Rom. 12:12). The consciousness of His grace in us is what will provide strength to fulfill the challenging commandment to continue to love God and neighbor (Mk. 12:30-31).
We "have tasted the goodness of the word of God and the powers of the age to come" (Heb. 6:5). That taste of "goodness" makes us appreciate that we belong to Him, regardless of our current tribulations. Of course, it is much easier to appreciate God when things are going well, but sorrow is an unavoidable part of life in a broken world. In Christ, and with His inner peace, we will discover the necessary strength and wisdom for an inevitable time of difficulty. We should appreciate that our eternal relationship with the Lord began when we accepted His grace (Rom. 8:18).